Finding the optimal location for a company to expand creates numerous opportunities for mistakes along the way. From manufacturing and distribution operations to call center and headquarters projects, a company faces many challenges when trying to make a decision that can often make or break the success of their project. To help avoid these problems, Site Selection Group has identified 15 mistakes to avoid during the site selection process in this two-part series that will help you make better decisions and find the best location for your business.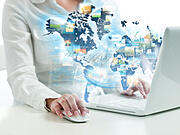 In our blog last month (Part 1: 15 mistakes to avoid during the site selection process), Site Selection Group focused on the early stage of the site selection process when companies are developing their overall strategy of where to locate. In Part 2 of the series, we have identified key challenges that emerge during the implementation phase of a project. These mistakes often occur after the strategy has been developed and when a company is in the midst of making the final location decision, negotiating the terms of the deal, constructing the facility and dealing with on-going economic incentive compliance.
9 mistakes to avoid during the implementation stages of the site selection process
1. Using real estate brokers with conflicts of interest

One way to ensure you are getting the best real estate deal is by using brokers without any conflicts of interest. Most brokerage firms today either lease or own real estate so they may not be representing the best interests of your firm. Hiring a pure tenant representation firm is the only way to make sure you get the best real estate terms possible.
2. Inadequate real estate due diligence
Conducting due diligence on real estate options can be a time-consuming and expensive process. Many companies will often cut corners to save time or money as a result. Looks are often deceiving so you need to look out for major red flags such as environmental issues, insufficient infrastructure, outdated building systems and permitting restrictions.
3. Breach of confidentiality

There is no easier way to lose negotiation leverage than through a breach of confidentiality. The source of these leaks often includes internal staff, consultants, real estate brokers and economic development organizations. Once the market learns that you are focused on a specific city or building then your negotiation leverage is greatly diminished. You will increase economic incentives and decrease real estate costs by controlling all conversations about the project.
4. Negotiation technique

A successful deal requires all parties to feel that in some way they won on the project. By entering into economic incentive and real estate negotiations with a hardball approach, you will often end up with a worse deal or no deal at all. Furthermore, your company will have to deal with the aftermath of the negative relationship that was established as you try to ramp up your business and operate in the market long-term.
5. Dependence on economic incentives

All too often companies are swayed by lucrative economic incentive packages that will in no way ensure that your company can successfully operate in a community. The classic saying is that economic incentives should be "icing on the cake." Incentives are part of the equation for evaluating and deciding on the optimal site but should not be the end-all for a decision on where to locate.
6. Inaccurate financial analysis

All too often, companies will miscalculate the value of the economic incentives as well as all costs related to real estate capital investment and operating expenses. Economic development organizations consistently present unusable and unobtainable economic incentive proposals across the country. It is critical to understand your ability to utilize tax credits as well as training grants that are often overvalued. Regarding real estate costs, you have to conduct the proper due diligence with a professional due diligence team and make sure not to depend on any estimates provided by the landlord or listing broker when assessing the capital investment required to get a site operational. Additionally, it is always recommended that you request historic operating expenses on the site as well as seek proposals from all utility and fiber service providers prior to finalizing the terms of the real estate deal.
7. Inability to meet your commitment

Companies are often misled by their consultants and economic development organizations on the importance of carefully determining the short- and long-term commitments that are required in exchange for economic incentives. Job creation, wages and capital investment are the three major factors that are used to calculate economic incentives. If you don't meet the requirements in the future, you may trigger a clawback of your economic incentive package, which may jeopardize the success of the site or generate a significant amount of negative media attention. It is always safer to under commit than over commit.
8. Selecting the right construction team

Putting together a construction strategy early in the site selection process can prove to be one of the best ways to avoid going over your budget during the construction phase. Whether you are doing a build-to-suit or conversion of an existing building, you should have a project manager who specializes in the type of construction the site involves. These individuals include internal corporate real estate experts, third-party consultants, engineers and design-build general contractors. Just remember that it needs to be someone with extensive experience with your industry and project type.
9. Lack of an economic incentive compliance plan

All of the glory of an economic incentive deal comes when the announcement is made. The governor, mayor, legislators and economic developers show up for the big ribbon cutting to show how they helped put the deal together. However, the real challenge comes as your human resources, tax department, real estate and operations teams have to submit massive amounts of data to track capital investment, job creation, training costs, tax filings and piles of other documentation on a monthly or annual basis to ensure you stay in compliance. Many companies will try to manage this process internally, outsource it to third parties specializing in incentive compliance or utilize compliance software tools like IncenTrak.
Conclusions
The site selection process is complicated and requires experts with varying skillsets if you want to avoid making these types of mistakes. It is very challenging to find a company or a single service provider with all of the resources needed to find the right place to expand your company. Now that you are armed with 15 things to look out for, you should have valuable information to avoid making a bad location decision for your company.