The site selection process that a company goes through to optimize its location decisions can be complicated and creates multiple opportunities for making mistakes. From picking the right site selection team to navigating the economic incentive compliance process, there are so many decisions to make that significantly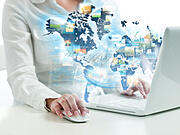 increase your odds of failure. To help avoid these problems, Site Selection Group has identified 15 mistakes to avoid during the site selection in this two-part series that will help you make better decisions and find the best location for your business.
In Part 1 of the series, Site Selection Group helps you to navigate through the strategy side of the site selection process by identifying six key issues to address before you even think about negotiations. Once these issues have been addressed, the challenges related to real estate and economic incentive negotiations as well as construction and compliance issues will be tackled.
6 mistakes to avoid during the early stages of the site selection process
1. Picking the wrong site selection team
It is critical to build a team of subject-matter experts when undertaking a site selection project. Many companies will establish site selection committees who manage the process from start to finish with each member contributing to key milestones along the way. These team members typically include management-level individuals from departments such as the business unit, real estate, operations, IT, tax and human resources. In addition to these internal resources, many firms will also leverage outside consultants who specialize in site selection, economic incentive and real estate services.
2. No executive level support
It is not unusual to find a business unit or mid-level manager within a company go on a rogue site selection mission without any executive-level support for a project. These activities are often spearheaded by someone with a personal reason to locate somewhere or a new employee who doesn't understand the internal policies and procedures. Make sure you have executive level buy-in before starting the site selection process.
3. No geographic filtering process
One of the first steps in the site selection process is filtering down the regional geographies based on the right filters. The filters are typically driven by the project and industry type. For example, distribution and manufacturing operations will often be driven by logistics, customer base, labor laws and taxation. Conversely, call centers may be driven by time zone or language skills while retail sites are driven by customer demographics and market saturation. In addition, there are other traditional demographic filters such as population size, accessibility and employee skills.
4. Unbalanced site selection criteria
Building a balanced site selection scorecard can be challenging. It takes years of experience performing multiple site selection studies to understand what factors should be evaluated and how much weight those factors should receive to successfully identify high-performing locations. Once again, the factors will be greatly influenced by the project and industry type. The primary categories typically include labor availability, labor costs, business climate, real estate conditions, economic incentive availability, logistics, accessibility, infrastructure and customer demographics.
5. Bad site selection data
The Internet has only complicated the site selection process. The Web offers multiple free sources of data that are often outdated or used by companies in the wrong way. Another source of biased data comes from the economic development organizations whose sole objective is to promote their region. These organizations will often only provide the positive data which can be very misleading when trying to do an accurate comparison of multiple geographies.
6. Influence from short-term trends
Events such as recent site closures, mass layoffs or recently awarded economic incentive packages will often gather the attention of executives. These events may create an immediate opportunity for some companies; however, you have to carefully evaluate the cause of the event to understand if there are any long-term problems such as labor shortages, excessive operating costs or an unfavorable business climate.
Conclusions
Now that you have learned how to avoid some of the pitfalls in the early stages of the site selection process, you will now need to focus on more tactical challenges related to real estate, site due diligence, economic incentives and other key factors that will greatly influence the financial consequences of your next location decision. Next month, you will learn about the remaining nine mistakes to avoid during the site selection process.