Top 5 Websites for Free Site Selection Data
by King White, on Mar 24, 2014 12:12:00 PM
Finding free site selection data on the Internet can be very confusing and often leads to poor location decisions by companies trying to determine where to locate their headquarters, manufacturing plants, retail sites, distribution centers, data centers and call centers. The Internet has given users free access site selection data,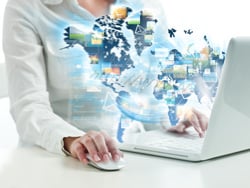 but the lack of quality and depth of the data can lead to misinformed location decisions.


Top five websites for free site selection data
To help evaluate some of these online resources, Site Selection Group identified the top five websites for free site selection data on the Internet. The following list identifies each of the websites and the potential challenges of utilizing the data.
U.S. Bureau of Labor & Statistics (BLS) — The Bureau of Labor Statistics publishes data for the U.S. Department of Labor. The bureau is responsible for measuring labor market activity, working conditions and price changes in the economy. It provides a tremendous amount of data ranging from population, unemployment, wages and occupations. The website can be confusing to navigate. There is some great data that covers all metropolitan areas in the U.S.; however, it typically does not cover any of the smaller micropolitan regions, and does not allow any custom geographic boundaries to be created which prohibits any custom reporting based on driving distance or mileage.

Salary.com — Salary.com has an incredible Internet address and receives a lot of Web traffic as a result. This level of traffic has made advertising and the upselling of its services to become one of Salary.com's primary objectives. Its data is intended to provide a reasonable range for typical cash compensation earned by the typical person working in an occupation using a "geographic salary equivalent factor." Basically, there is a cost of labor factor applied to each market, which can be misleading when trying to uncover the true market wages for your employees. This data should really only be used for high-level benchmarking as a result.

The World Factbook — The U.S. Central Intelligence Agency (CIA) offers a great online resource called The World Factbook, which provides information on the history, people, government, economy, geography, communications, transportation, military and transnational issues for 267 countries across the world. This tool works for basic research on global locations at the country level only. The website lacks any city level demographics, wage data, real estate cost, infrastructure quality, corruption or crime indexes that are critical components needed for a global site selection project.

Integrated Postsecondary Education Data System (IPEDS) — The National Center for Education Statistics (NCES) is the entity responsible for IPEDS. It collects and analyzes data related to education in the U.S. Its data includes college enrollment statistics as well as the number of annual completing students by academic program type for all postsecondary educational institutions that accept federal financial aid. The quality of the data can vary greatly due to the individual colleges being responsible for reporting the data to NCES, which is loosely validated. In addition, the data is typically two years old before it gets onto the website — causing a long lag time when trying effectively evaluate current student and program population.

Unionstats.com — The Union Membership and Coverage Database is a database providing private and public sector labor union membership, coverage and density estimates compiled from monthly household surveys. Union data is a critical site selection variable when locating blue-collar operations such as manufacturing plants and distribution centers. The biggest problem with the data is that it is primarily at the state level so it can create challenges when trying to evaluate union conditions at the local level. They do provide metropolitan area data for some of the larger markets; however, this is only a fraction of all of the metro areas in the U.S.
Conclusions
Finding quality site selection data for free on the Internet can be challenging for a company trying to make a strategic location decision. The cost for quality site selection data continues to rise as the market demands more comprehensive location intelligence. As a result, it has become more time-consuming and cost prohibitive to find quality site selection data while the risk of making a bad location decision has increased.