10 ways the elections can impact site selection decisions
by King White, on Nov 11, 2014 10:30:00 AM
With the elections last week, there will be significant political changes occurring across the United States in the New Year. These changes are happening at all levels of government and will create new opportunities and challenges for companies seeking the optimal location to expand their business. To understand the impact on corporate expansion decisions, Site Selection Group has identified 10 ways political changes can impact the site selection process.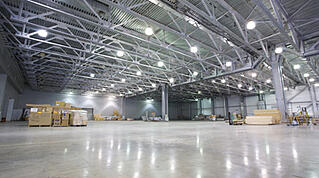 Many site selection factors are influenced by politics
Corporations look at a multitude of site selection factors when they are trying to determine if they should expand at an existing facility or locate to a new greenfield location. The importance of each of these factors to a particular company will vary depending on the type of project (i.e. manufacturing plants, distribution centers, contact centers, shared service centers, data centers, headquarters, etc.). Site Selection Group has identified 11 primary location factors that companies typically evaluate during the site selection process. The amount of influence that politics has on these factors will range significantly. The following table categorizes the typical site selection factors based on potential political influence:


| Low Political Influence | Moderate Political Influence | High Political Influence |
| --- | --- | --- |
| Logistics | Labor availability | Taxes |
| Accessibility | Real estate availability | Labor Laws |
| Disaster Recovery | Utilities and infrastructure | Regulatory environment |
| | | Economic incentives |
10 ways politics may influence site selection decisions
As shown above, there are a significant amount of site selection factors that are influenced by politics and can dramatically impact the desirability of a location. The following list identifies some of the ways that politics can influence the site selection process:
Overhaul of federal and state policies (i.e. healthcare, tax
structures, energy, etc.).

Modification of minimum wage laws (i.e. federal and state).

Modifications to business and personal tax structures.

Modification of labor laws (i.e. right-to-work).

Changes in economic development structure and budget allocation.

Changes in leadership and staff within economic development
organizations.
Pre-election delays on economic incentive grants.

Overcommitment of economic incentives for political gain.

Post-election renegotiation of economic incentive grants.

Leakage of project information for political gain.
Conclusions
Site selection projects often take one to three years to complete. During this period of time, the political climate can change dramatically causing delays and restructuring of deals. The most critical thing is to be prepared for change so always keep a back-up option ready. The most recent election will create a wave of policy changes that will influence site selection decisions for years to come.