10 Trends That Will Impact Your Site Selection Strategies in 2023
by King White, on Jan 23, 2023 1:16:50 PM
2022 began with a lot of optimism as people seemed to be looking past the pandemic, the job market was on fire, and the stock market had reached all-time highs. Then inflation hit which created a whole new set of challenges across a variety of industries.
Reshoring in the industrial sector took front and center as companies recalibrated their supply chains, while office users were shedding space as remote work became the norm. These changes impacted corporate location strategies across all industries, especially call centers, distribution centers, manufacturing plants, shared service centers, software development, and headquarters. To help you plan for 2023, we have identified 10 trends that might impact your site selection decisions in 2023.
1. Negative growth will create a recession
More likely than not, the U.S. economy will enter a recession this year. Based on a recent poll of economists, the U.S. economy has a 64 percent chance of contracting in 2023. The attempt by the Federal Reserve to tame inflation will push the economy into this recession which is good and bad. The good news is that it will hopefully soften labor conditions for employers; however, it will be at the expense of employees who are displaced. The implications will only worsen the office sector and could slow down some of the reshoring projects as companies try to control capital investment expenses.
2. Interest rates hikes will impact most industries
The Federal Reserve has increased its benchmark interest rate to the highest level in 15 years in its attempt to curb inflation. It is currently at around 4.5% and is anticipated to level out at around 5%. The Fed expects to keep the rate at this level until 2024. This will impact housing, consumer lending, corporate lending, commercial real estate valuations, business valuations, and other factors that will likely push the U.S. into recession and potentially impact site selection activity.

3. Declining inflation may help consumer demand
Inflation has been the biggest thorn in the economy over the last year. The annual inflation rate for the U.S. is 7.1% for the 12 months ended November 2022 after rising 7.7% previously, according to U.S. Labor Department data. The rise in inflation is impacting consumer spending habits – disrupting supply and demand. Consumers are bearing the brunt of the impact as corporations increase prices to keep up. The retail industry is taking a huge hit as consumer spending slows. For example, Amazon has announced it is laying off 18,000 employees and scrapping plans for dozens of distribution centers.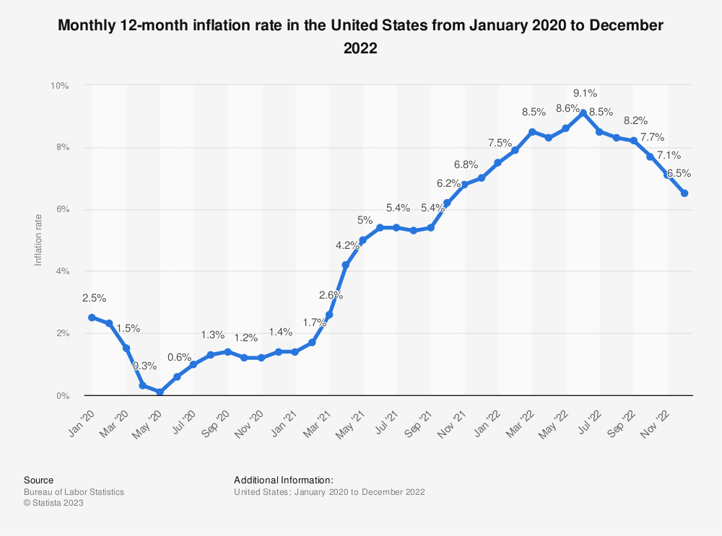 4. Softening labor conditions to ease pressure on employers
The unemployment rate fell to historic lows in 2022. Last year, U.S. employers added almost 400,000 jobs a month, according to the U.S. Labor Department — almost double pre-pandemic numbers. Job creation began to slow in the last half of 2022, and it is predicted that job creation will continue to deteriorate in 2023 as employees begin to lay off workers due to a slowing economy. Many economists are predicting the unemployment rate will increase to over 5% by the end of 2023. This is good news for employers trying to hire workers and will help companies select softer labor markets during the site selection process.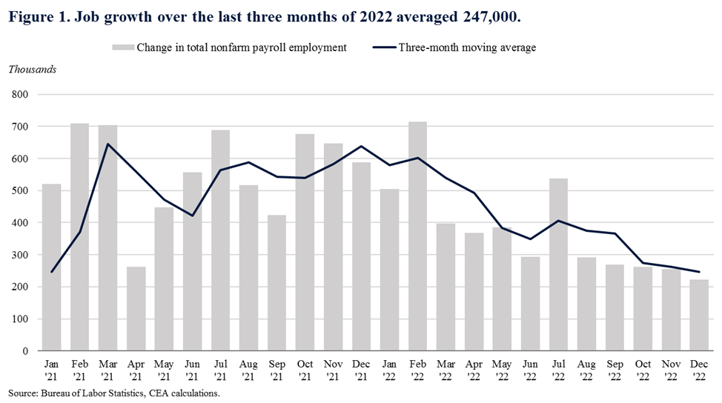 5. Slowing wage inflation will stabilize labor costs for employers
Average hourly wages rose approximately 5-7% in 2022, according to the Labor Department. Lower-paying sectors such as retail, call centers, and the unskilled industrial segment saw a significant decrease in wage growth. Economists are predicting that wage growth will return to pre-pandemic levels in the second half of 2023. The impact could help bring jobs back to the U.S. that were forced to go nearshore or offshore to keep costs under control.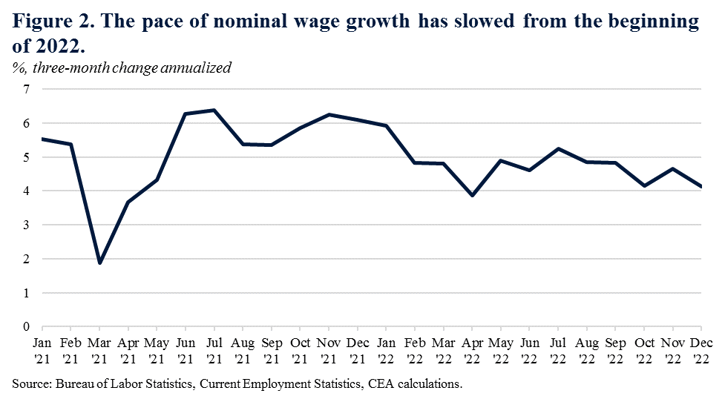 6. Reshoring of manufacturing to the U.S. and Mexico continues
Manufacturers of all types continue to reshore or establish new production operations in the U.S. and Mexico as they try to rebalance the challenges in China and Russia. . Reshoring can help these companies improve supply chain efficiency, reduce lead times, and increase control over production quality. Reshoring is bringing significant economic benefits from the creation of new jobs and tax revenue generated from capital investment. It is expected that this trend will continue for the foreseeable future, especially considering the significant lead time that is required to locate and build new production plants.
7. Nearshore and offshoring of white-collar jobs continues
Due to the tightness of the U.S. labor market and deteriorating economic conditions, companies may continue to migrate white-collar jobs to nearshore and offshore geographies where labor costs are far less and it is easier to hire. The functions moving out of the U.S. include call centers, shared service functions, and software engineering. The Latin America and Caribbean region has been one of the biggest winners of job creation as offshore countries like the Philippines and India haven't been as popular. There are some new emerging locations in South Africa, Kenya, and Africa that have also gained significant momentum.
8. Shortages of qualified industrial buildings and land make site-selection decisions challenging
The U.S. industrial sector has incurred massive growth and expansion in the last two years which destabilized industrial real estate supply and demand. Industrial projects of all sizes absorbed the majority of quality existing buildings and qualified land sites. Real estate developers have done a good job of building speculative warehouse and distribution centers; however, buildings and land sites for manufacturing operations continue to be extremely tight due to the demanding infrastructure needs. To help address this issue, economic development organizations are identifying the next wave of sites capable of satisfying the stringent needs of manufacturers. Ideally, these sites will start to become available this year and in 2024.
9. Unstable office market creates challenges for real estate investors and opportunities for tenants
The office sector continues to underperform the rest of the real estate industry due to the impact of working from home combined with a sluggish economy. Tech companies such as Facebook, Lyft, and Salesforce.com are putting large blocks of space up for sublease across the country as office tenants are widely adopting work-from-home and planning for a recession. There are currently over 200 million square feet of office space for sublease in the U.S. – double the amount pre-pandemic.
Industry experts don't expect the office market to recover for at least another couple of years which will lead to major problems for real estate investors, especially if they own a mostly vacant office building and have loans that are maturing. There appear to be two winners in the office sector. First, is the owners of class A office buildings where the greatest tenant demand is due to the recent trend of "flight to quality" as companies are trying to upgrade their workplace to attract and retain talent. The second is tenants who need office space as it has become a tenant's market so tenants have more options to consider and more negotiation leverage than they did pre-pandemic.
10. Housing market slowdown could impact corporate relocations and the building materials sector
If you tried to buy or sell a house last year, then you understand how supply and demand combined with low-interest rates pushed housing values to an all-time high. 2023 will look much different due to mortgage rate hikes which could have a ripple effect on corporate relocations as well as the building materials sector. This could create a unique challenge for corporate relocations away from high-cost cities in California and New York since it will be more difficult for employees relocating to sell their homes and buy elsewhere due to rising mortgage costs. In addition, the slowdown in demand for construction materials could impact site selection activity from the sector.