Top 20 Cities for Graduates in Information Technology (IT)
by Josh Bays, on Apr 25, 2016 3:39:15 PM
The most important site selection driver for companies when relocating, expanding or opening facilities is workforce availability and longevity. In Site Selection Group's experience, IT skills are in very high demand across business functions.
Companies opening call centers need technical support representatives, while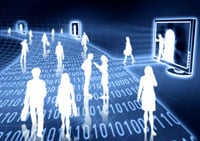 shared services and back-office centers need computer programmers. Site Selection Group believes this strong demand will continue through 2016. A semi-annual survey conducted by Robert Half Technology found that 85% of CIOs plan to hire someone over the next six months for new positions or to fill vacancies.
As companies evaluate their location strategies and look for cities in which to operate offices or manufacturing plants, the presence of an existing IT workforce and a pipeline of talent from local universities is pivotal to the location's long-term sustainability. Site Selection Group analyzed the number of graduates with degrees in information technology, computer science or computer engineering related fields to show the 20 cities with most graduates in IT nationwide.
IT graduates are concentrated in major cities
Based on information from the Integrated Postsecondary Education Data System (IPEDS) maintained by the U.S. Department of Education, there were 141,540 graduates from nonprofit postsecondary institutions with a computer science or IT-related degree in 2015. This is a 10.6% increase over the previous year's completions.
The table below shows the 20 cities with the most graduates in information technology fields nationwide.
Top 20 Metros with the Most IT Graduates
| MSA | IT Graduates |
| --- | --- |
| New York-Newark-Jersey City, NY-NJ-PA | 6,473 |
| Washington-Arlington-Alexandria, DC-VA-MD-WV | 5,735 |
| Chicago-Naperville-Elgin, IL-IN-WI | 4,899 |
| Los Angeles-Long Beach-Anaheim, CA | 3,660 |
| Boston-Cambridge-Newton, MA-NH | 3,344 |
| Dallas-Fort Worth-Arlington, TX | 2,979 |
| Atlanta-Sandy Springs-Roswell, GA | 2,810 |
| Seattle-Tacoma-Bellevue, WA | 2,736 |
| Philadelphia-Camden-Wilmington, PA-NJ-DE-MD | 2,612 |
| Baltimore-Columbia-Towson, MD | 2,588 |
| Pittsburgh, PA | 2,515 |
| Salt Lake City, UT | 2,340 |
| Phoenix-Mesa-Scottsdale, AZ | 2,084 |
| Miami-Fort Lauderdale-West Palm Beach, FL | 2,000 |
| Orlando-Kissimmee-Sanford, FL | 1,996 |
| Indianapolis-Carmel-Anderson, IN | 1,686 |
| Houston-The Woodlands-Sugar Land, TX | 1,650 |
| San Diego-Carlsbad, CA | 1,638 |
| Minneapolis-St. Paul-Bloomington, MN-WI | 1,633 |
| San Francisco-Oakland-Hayward, CA | 1,556 |
It is not surprising that the largest metropolitan areas in the country rise to the top. The volume of students and universities in areas like Chicago and Los Angeles should lead to a bigger IT graduate pool. It is also surprising that San Francisco is only 20th on this list, considering that is the epicenter of technological innovation in the U.S. Therefore, Site Selection Group decided to take a closer look to explain these odd trends and provide its opinion on the top three markets as well as two emerging markets for the IT workforce.
Top 3 cities for IT workforce
1. New York-Newark-Jersey City, NY-NJ-PA
The New York region graduated 6,473 students in IT-related program. New York City is a major hub of activity for the tech industry, especially when West Coast companies look for the same or better labor climate for finding an IT workforce. New York also attracts graduates from across the country and around the world who are interested in working in technology.
2. Washington-Arlington-Alexandria, DC-VA-MD-WV
Many people may not realize the density of technology activity in the D.C. area, however, this activity is different from New York and San Francisco. "The D.C. area's IT workforce is more focused cybersecurity, data center architecture, and systems administration than on app or Web development," said Brett Bayduss, Executive Vice President, Site Selection Group.
3. San Francisco-Oakland-Hayward, CA
As mentioned above, San Francisco is the center of activity in the technology industry and it does not appear that this is ever going to change. Although San Francisco had only 1,556 graduates in an IT field, making it the 20th highest out of every metro area, there are 3,695 graduates when the San Francisco area is combined with its neighbors, such as San Jose and Santa Cruz. Additionally, this area attracts new IT graduates looking for opportunities from all across the country, which adds to the availability of labor. However, this area has such great demand that many companies recruit graduates from outside of computer science to go through coding boot-camps in order to maintain their labor forces.
Top 2 emerging markets for information technology
1. Pittsburgh, PA
Pittsburgh is one of the top emerging markets for IT talent due to the influx of technology companies that have located operations here over the last couple of decades. Companies continue to look at Pittsburgh for its balanced cost structure and the talent pipeline that comes out from local universities, especially Carnegie Mellon University, the best school in U.S. News and World Report for graduate studies in computer science.
2. Indianapolis-Carmel-Anderson, IN
Indianapolis also offers a balance of cost factors, workforce availability and quality of life that companies desire. Indianapolis had 1,686 graduates with an IT degree in Site Selection Group's analysis and the region can also attract students from universities just outside of the region, such as Purdue and Notre Dame. Major technology companies in Indianapolis include Angie's List and Raytheon Technical Services. The city has also attracted many headquarters relocations that often have an IT component.
IT graduates include computer and information sciences, general; computer programming; data processing; information science/studies; computer systems analysis; data entry/microcomputer applications; computer science; computer software and media applications; computer systems networking and telecommunications; computer/information technology administration and management; computer engineering; computer engineering technologies; and management information systems and services.