Despite the reshoring initiatives of many U.S. corporations, the Philippines continues to maintain its dominance in the offshore marketplace for voice-related call center operations. The region has successfully attracted higher-end non-voice operations such as software development, shared service centers and other knowledge processing operations. The growth of these back office operations in the Philippines is creating new challenges for companies trying to attract the best talent, reduce employee attrition and control labor costs.
To help develop a market strategy to tackle these challenges, Site Selection Group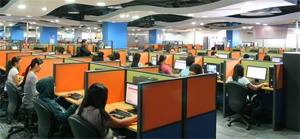 researched market conditions to help companies seeking to establish a presence in the country for their call centers, shared service centers, technical support, software development and IT operations. In addition, Site Selection Group will be moderating a webinar entitled "The Philippines: Evolution of the Leading Offshore Destination" on May 19, 2016, at 11 a.m. EDT to further discuss this topic.
Next wave cities emerging during the site selection process
The country's capital, Manila, with a metropolitan statistical area population of more than 12 million people, has become ground zero for companies entering the country. Manila offers the easiest access to all the major global gateways and possesses some of the best English-speaking labor talent. As labor competition has grown, companies have been expanding the search area beyond metro Manila into the surrounding pockets where labor costs are lower and competition is less. Labor costs will typically be 10% to 20% less in the tertiary markets.
The following diagram identifies examples of the various cities by tier that should be considered when evaluating the Philippines.
| Tier 1 Cities | Tier 2 Cities | Tier 3 Cities |
| --- | --- | --- |
| Metro Manila | Baguio City | Balanga City |
| Metro Cebu | Cagayan de Oro City | Batangas City |
| Metro Clark | Dagupan City | Iriga City |
| Davao City | Dasmariñas City | Laoag City |
| Iloilo City | Dumaguete City | Legazpi City |
| Bacolod City | Lipa City | Puerto Princesa City |
| | Malolos City | Roxas City |
| | Naga City | Tarlac City |
| | Santa Rosa, Laguna | Tuguegarao City |
| | Taytay, Rizal | Zamboanga City |
Companies that have expanded in the region
The region continues to attract some massive projects from across the world. According to IBPAP, employment in the business process outsourcing (BPO) sector has grown from 236,000 jobs in 2006 to an estimated 1.3 million by the end of 2016. There are now over 700 BPO-related companies operating in the country. The largest employers in the country are the traditional third- party BPO firms and large Fortune 500 companies such as JPMorgan Chase, Emerson and Convergys. The following table identifies some of the largest call center employers in the country:
| Company | # of Sites | Estimated Employees |
| --- | --- | --- |
| Convergys | 34 | 60,000+ |
| Accenture | 33 | 40,000+ |
| Teleperformance | 20 | 42,000+ |
| Teletech | 18 | 25,000+ |
| SPI Global Services | 7 | 22,000+ |
| Expert Global Solutions | 11 | 20,000+ |
| Sutherland Global Services | 8 | 18,500+ |
Why companies are expanding in the Philippines
The Philippines continues to offer some of the most desirable location attributes, making it attractive for companies seeking to expand into the region. Some of the key reasons include the following:


1. Labor costs are very low. You will typically find labor cost to be a fraction of the wages paid in the United States. For example, an English-speaking call center worker earns between $2 and $2.50 per hour depending on the city in which you locate and level of employee skillsets required. The comparable employee would cost $10 to $14 per hour in the United States. However, you need to remember that the employee benefit load will range from 45% to 50% as compared to 35% in the United States.

2. Scalability is the key. The challenge with most offshore locations is scalability. The educated workforce in nearshore and offshore locations are typically very small, which makes it very difficult for a company to scale operations beyond 1,000 employees. A great example is many of the Latin American nearshore destinations such as Honduras, Nicaragua, and Columbia that are already beginning to lose their desirability due to shrinking labor supply. However, the Philippines has the scalability for growth considering it has around 100 million people living in the country with a functional literacy rate of more than 95%. The country has over 500,000 annual graduates from higher education institutions. The education system is also another driving force behind the growth of some of the higher-end non-voice operations.

3. Skillsets of employees are very good in certain geographies. One of the biggest reasons for the success of the country is that English is a primary language. The English skills of Filipinos are considered the best of all competing offshore destinations. In addition, the education levels are very good with metro Manila and Cebu having the capability to perform higher-end activities such as shared service centers and software development in addition to traditional call center work. As an example, in metro Manila, there are about 15,000 annual graduates with IT-related degrees that are perfect to work in IT services-related positions.

4. Proven to be a successful location to operate. The success of the Philippines is clearly illustrated by its year-over-year high growth that proves that the region works for companies. The region has successfully functioned as an offshore hub for almost 15 years, which gives it credibility as a sustainable location. This success has a created a comfort zone with less risk for failure by companies considering offshore locations to expand.
Challenges of locating in the Philippines
With high growth comes challenges. There are many challenges that companies will uncover as they try to expand into the Philippines. Some of the challenges include the following:
1. Market saturation applies pressure on wages, attrition rates and real estate. More than 700 BPO companies operate in the country, according to estimates. This level of competition draws concern that the market is becoming saturated. The warning signs of high wage inflation and increased employee attrition are becoming a problem. In addition, real estate availability is very low and real estate costs have increased significantly. This trend will continue until market activity cools down which makes it critical to consider locations outside of the Metro Manila where labor conditions are less competitive.

2. Wage inflation is high. Wage inflation is a critical factor that will quickly diminish the savings of locating to offshore geographies. The annual wage inflation rate in the Philippines can exceed 10%, which is a lot higher than the typical 3% wage inflation rate in the United States. There does not appear to be much relief in sight other than to migrate to less competitive regions of the country.

3. Accessibility to the United States is problematic. The average time to fly to the Philippines from the U.S. is approximately 24 hours. It will require at least three days to go roundtrip after time changes, delays and customs. The cost of the plane tickets can range from $2,500 for coach to over $5,000 for business class. These costs don't even take into consideration the employee productivity that is lost in the process. Bottom-line, it is time-consuming and expensive to manage an offshore operation.

4. Terrorist risks are highest in southernmost provinces. The Philippines continues to have a negative perception as it relates to terrorism. Most of the activity is in the southernmost provinces where there are minimal call center operations. The risk is less in places like Manila where there is ample police and military presence.

5. Typhoons continue to cause havoc. The Philippines is located on the typhoon belt which brings an average of 17 typhoons per year to the country. Typically six to nine typhoons will make landfall per year causing major flooding and power outages that can go as long as two days in some areas.

6. Capital intensive to set up an operation. The cost to open facilities within the region can be very costly, with little support from landlords or the government to help offset the upfront expenses of starting up a facility. Rental rates continue to escalate due to demand for space. It is also important to locate in PEZA zones, which provide an economic incentive in the form of a tax holiday.
Conclusions
Companies continue to search for the next Philippines and they quickly find out that there really isn't any other global location offering the same level of scalability at that cost point. The Philippines' success has almost become its own worst enemy as wages continue to inflate and employee attrition escalates especially for lower-end call centers. The region's evolution to higher-end operations such as shared service centers, IT development and other knowledge-based functions may be the future of the Philippines to enable it to stay a leader in offshore destinations. To learn more about the latest trends in the Philippines, Site Selection Group will be moderating a webinar entitled "The Philippines: Evolution of the Leading Offshore Destination" on May 19, 2016. at 11 a.m. EDT to further discuss this topic.