350+ Buildings to Expand Your Food Production & Distribution Capabilities in Response to COVID-19
by Josh Bays, on Apr 15, 2020 10:08:25 AM
As the world responds to COVID-19, we understand there are segments of the food industry that are struggling to keep up with demand. Site Selection Group tracks available food-grade buildings and can help companies rapidly expand their food production and distribution capabilities with our expertise in real estate, supply chain and logistics, and labor analytics.
Availability by geography
Site Selection Group monitors the food production and distribution marketplace and has identified 368 food-grade buildings that together amount to over 66 million square feet of space. These buildings are spread across 37 states with higher concentration in the Southeast, Midwest, fast-growing Texas, and California. The following map is shaded based on the states that have the greatest number of available food-grade buildings.
Food Capable Building Availability by State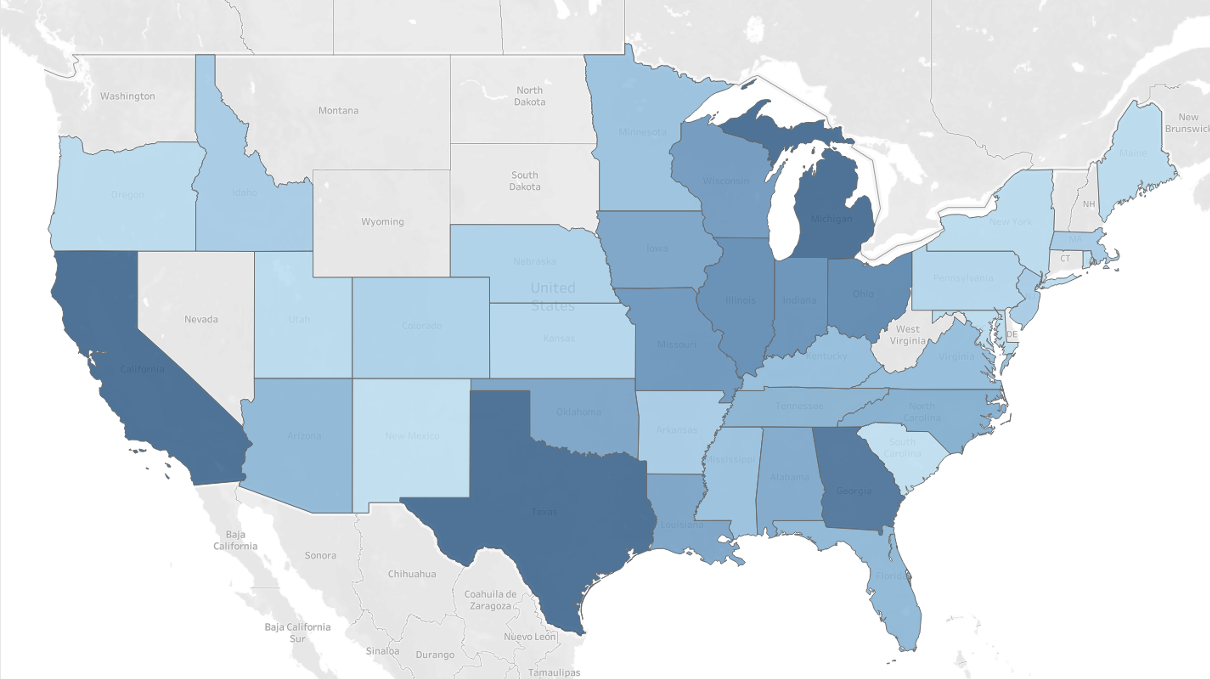 Availability by facility size
Based on Site Selection Group's data, most of the food-grade buildings fall in the mid-size range, but there are also several large facilities (over 500,000 SF). The condition of these facilities varies significantly, as well as other critical characteristics such as cold storage space, floor drains, processing equipment, and wastewater pre-treatment capabilities.
The following graph summarizes building availability by square footage:
Available Food Capable Facilities by Size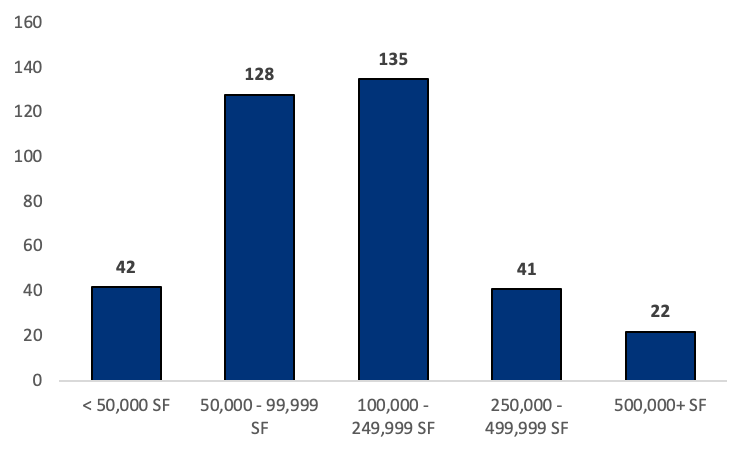 Evaluating supply chain & logistics
A primary consideration in adding food production capacity is how to optimize inbound materials and outbound product, especially as global supply chains are significantly disrupted. Site Selection Group has the capability to quickly analyze your supplier and customer networks to evaluate different scenarios such as expanding capacity in a current facility or adding capacity elsewhere.