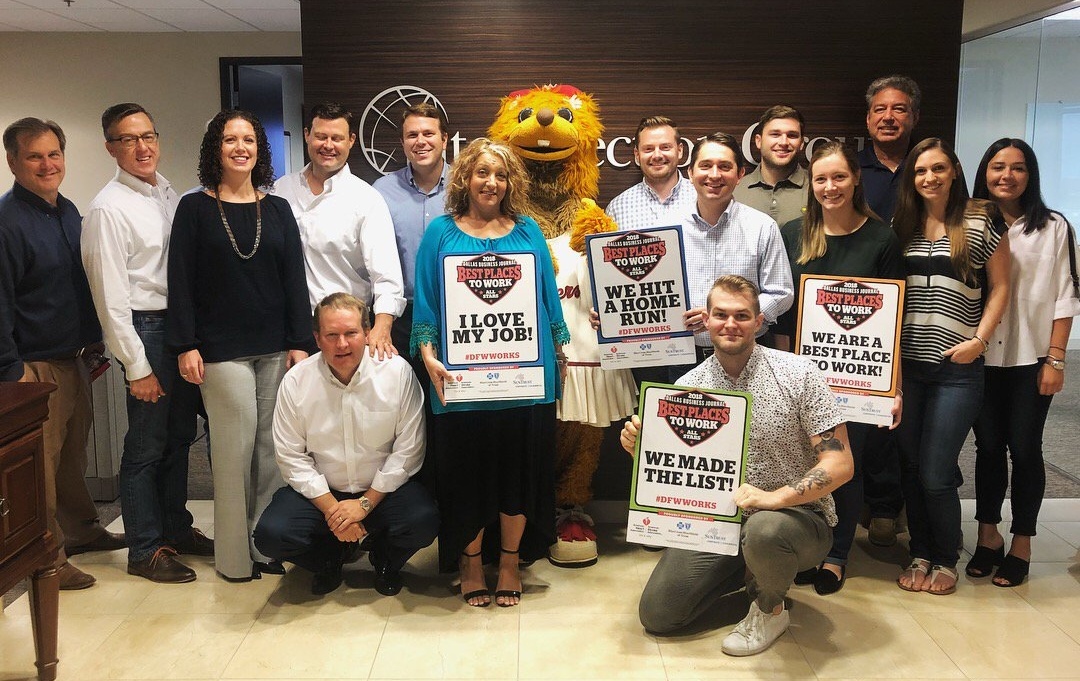 Site Selection Group, a global location advisory and economic incentives firm, has been named one of the Best Places to Work in Dallas for the fifth time by its employees and the Dallas Business Journal, based on the company's corporate philosophy, work culture, management practices and overall benefits. This is our first time being ranked as #1 in the small business category.
"Site Selection Group believes in an open-book management philosophy.
This approach fosters employee engagement, innovation and high performance across all service lines and at every level of the organization," said King R. White, CEO of Site Selection Group. "As we continue to expand our business, our employees and culture remain critical to our success. Collaborative, innovative, mutual respect, authentic and reliable – these are a few of the qualities that we're proud of and help make Site Selection Group a great place to work in Dallas and around the world."
About Site Selection Group
Site Selection Group LLC is a leading independent location advisory and economic incentives firm providing solutions to corporations and communities across the world. Site Selection Group offers four core services to our customers: Location Advisory, Economic Incentive Services, Corporate Real Estate services and Economic Development Consulting. Site Selection Group's mission is to align the needs of corporations with the optimal locations in order to provide the absolute maximum economic benefit. For more information, visit: www.siteselectiongroup.com.