Orion Physical Therapy, Site Selection Group complete renovation of 4,000 SF Plano Office Space
by Vince Varela, on Nov 29, 2021 3:41:04 PM
A partnership between Orion Physical Therapy and, Dallas-based, Site Selection Group has completed an interior finish out of a new Physical Therapy office of 4,000 square-foot-space located at 6101 W. Plano Parkway in Plano, TX. The project included upgrades of the lobby, common areas, cafe, PT floor, and patient rooms. The design was completed by Entos Design and AOS Engineering and Construction was performed by Northgate Construction.
Site Selection Group was able to complete the project on time and within budget. Photos of the project are below.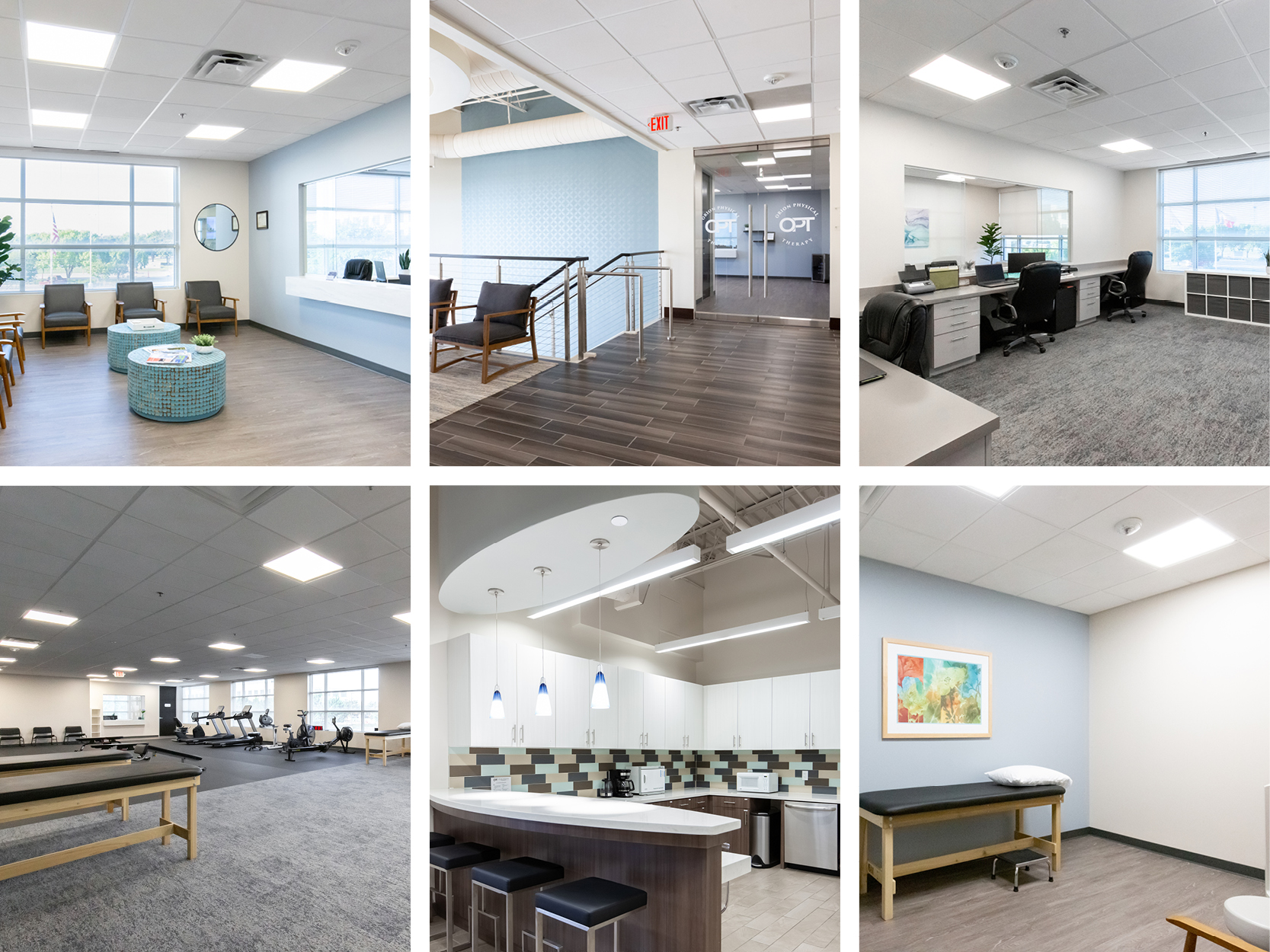 About Site Selection Group
Site Selection Group LLC is a leading independent location advisory, economic incentive, and corporate real estate firm providing solutions to corporations and communities across the world. Site Selection Group offers four core services to customers: Location Advisory, Economic Incentive Services, Corporate Real Estate Services, and Economic Development Consulting. Site Selection Group's mission is to align the needs of corporations with the optimal locations to provide the absolute maximum economic benefit. For more information, visit www.siteselectiongroup.com.