Georgia Hutto Joins Site Selection Group
by Tristan Tanner, on Feb 1, 2021 4:38:25 PM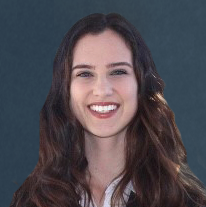 Site Selection Group, a leading global location advisory, economic incentive and corporate real estate services firm, is pleased to announce that Georgia Hutto has joined the company as an Associate. She will focus on lead research efforts for corporate site selection consulting projects, labor market analysis, managing geographical databases, geo-spatial analytics and related analytics.
"SSG could not be more excited that Georgia had joined our team. Her work ethic and thirst for learning is a great example for us all. She has already brought immense value to the team in her first week.
" explains Brett Bayduss, Partner of Site Selection Group.
To read more about Georgia and find her contact information, go here.
---
About Site Selection Group
Site Selection Group LLC is a leading independent location advisory, economic incentive and corporate real estate firm providing solutions to corporations and communities across the world. Site Selection Group offers four core services to customers: Location Advisory, Economic Incentive Services, Corporate Real Estate Services, and Economic Development Consulting. Site Selection Group's mission is to align the needs of corporations with the optimal locations in order to provide the absolute maximum economic benefit. For more information, visit: www.siteselectiongroup.com.