Top 20 Metro Areas for Graduates in Financial Services
by Josh Bays, on May 23, 2016 2:47:30 PM
Whether in advanced manufacturing or professional services, the most important site selection driver for companies considering relocating, expanding or opening new facilities is access to a skilled workforce and the ability to grow that workforce over time. In the latter sector, based on Site Selection Group's recent project experience, it is clear that knowledge and specialized skills related to financial services is in high demand across the nation.
According to Robert Half's 2016 Salary Guide for Accounting & Finance, the most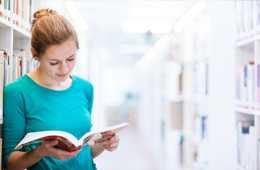 in-demand positions include financial analyst, staff accountant, and internal auditor. These roles are critical to any company considering a regional headquarters or shared services office.
As companies evaluate their location strategies and look for cities in which to open a new operation, the presence of an experienced finance-focused workforce and a pipeline of talent from local universities is pivotal to that location's long-term sustainability. As a result, Site Selection Group analyzed the number of graduates with degrees in finance, accounting and economics1 to show the 20 cities with the most graduates in financial services nationwide.
Finance graduates are clustered in major metro areas
Based on information from the Integrated Postsecondary Education Data System (IPEDS) maintained by the U.S. Department of Education, there were 191,027 graduates from nonprofit postsecondary institutions with a finance-related degree in 2014. This is a 6 percent increase over the previous year's completions.
The table below shows the 20 metropolitan areas with the most graduates in finance, accountin, and economics fields nationwide.
Top 20 Metro Areas for Graduates in Financial Services
| Metro Area | Finance Graduates |
| --- | --- |
| New York-Newark-Jersey City, NY-NJ-PA | 14,480 |
| Philadelphia-Camden-Wilmington, PA-NJ-DE-MD | 7,561 |
| Chicago-Naperville-Elgin, IL-IN-WI | 6,277 |
| Los Angeles-Long Beach-Anaheim, CA | 5,851 |
| Phoenix-Mesa-Scottsdale, AZ | 5,548 |
| Washington-Arlington-Alexandria, DC-VA-MD-WV | 5,059 |
| Boston-Cambridge-Newton, MA-NH | 4,686 |
| Dallas-Fort Worth-Arlington, TX | 4,142 |
| Miami-Fort Lauderdale-West Palm Beach, FL | 4,019 |
| Atlanta-Sandy Springs-Roswell, GA | 3,051 |
| Seattle-Tacoma-Bellevue, WA | 2,384 |
| Houston-The Woodlands-Sugar Land, TX | 2,311 |
| San Diego-Carlsbad, CA | 2,223 |
| Minneapolis-St. Paul-Bloomington, MN-WI | 2,187 |
| San Francisco-Oakland-Hayward, CA | 2,022 |
| Austin-Round Rock, TX | 1,983 |
| Orlando-Kissimmee-Sanford, FL | 1,951 |
| Columbus, OH | 1,813 |
| Indianapolis-Carmel-Anderson, IN | 1,736 |
| Providence-Warwick, RI-MA | 1,643 |
It is not surprising that the largest metropolitan areas in the country rise to the top. The volume of students and universities in major metro areas such as New York and Chicago help lead to a larger financial services workforce in those cities. The information below highlights those top three markets, but also notes two fast-growing communities for financial services talent.
Top 3 cities for financial services graduates
1. New York-Newark-Jersey City, NY-NJ-PA
The New York region graduated over 14,400 students from a finance or finance-related program. New York City is a global hub for companies in financial services and related companies that need financial talent. From investment banking to private equity to venture capital, New York City is home to thousands of firms that readily need finance-focused talent
2. Philadelphia-Camden-Wilmington, PA-NJ-DE-MD
The Philadelphia region is home to several major headquarters that, no matter the industry, require a talented workforce to oversee corporate finance operations. In the metro area, over 7,500 students graduated within a finance, accounting or economics degree in 2014. Philadelphia also attracts impressive talent to the University of Pennsylvania's Wharton School, the top school for graduate programs in finance according to US News and World Report.
3. Chicago-Naperville-Elgin, IL-IN-WI
As New York City is to the East Coast, Chicago is to the Midwest. Major financial services employers in the region include Discover Financial Services, the Chicago Stock Exchange, the Federal Reserve Bank of Chicago, Morningstar, and a multitude of private equity and hedge funds. It is also home to a top-ranked university for graduate programs in finance—the University of Chicago's Booth School of Business. There were 6,277 students who graduated from area schools with a degree related to financial services.
Top 2 emerging markets for financial services
1. Phoenix-Mesa-Scottsdale, AZ
Phoenix can be often overshadowed by larger markets like New York and Los Angeles, but its place within the top five metro areas for graduates in financial services bolsters its credentials as a growing financial services center. Major companies located in the greater Phoenix metropolitan area include American Express, USAA and PayPal. Phoenix had 5,548 graduates enter the financial services workforce in 2014.
2. Dallas-Fort Worth-Arlington, TX
Dallas-Fort Worth is another fast-growing market due to the tremendous amount of growth the region has experienced in financial services and headquarters relocations. Already home to major financial services employers like the Federal Reserve Bank of Dallas and Fidelity Investments, the region continues to attract talent in finance from nearby states and communities with the construction of major headquarters for Toyota, State Farm, and Liberty Mutual. Over 4,100 students graduated from Dallas-Fort Worth area colleges and universities with a finance or finance-related degree.
1 Finance Graduates Include: Finance and Financial Management Services, Accounting and Related Services, Business/Managerial Economics, Economics