Distribution Center Site Selection Trends from Q3 2019
by Josh Bays, on Nov 18, 2019 2:18:26 PM
Site Selection Group, a leading location advisory and economic incentives firm, researched site selection trends for distribution center and logistics projects announced in the third quarter of 2019. According to Conway Analytics, announced distribution center projects varied widely in the number of jobs created and the amount of capital invested. At 179 employees, the average number of jobs created per project was up 7.2% from the same period in 2018. The median jobs created was 52. Capital investment per project announcement was more moderate, with an average of approximately $25 million and median of $4 million.
Comparing Q3 2019 with Q3 2018
In terms of job counts, Q3 2019 was more robust than this time last year with more large projects (creating over 200 jobs) The majority of projects in Q3 2018, by comparison, fell more into the mid-size range.
Distribution Project Announcements by Jobs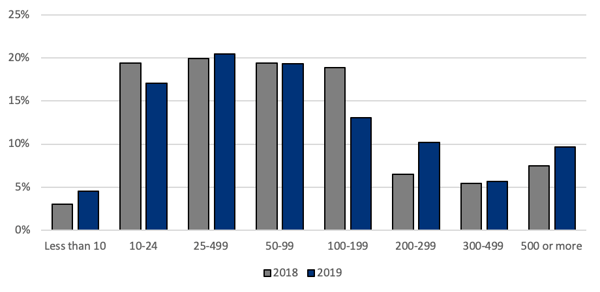 Whereas there were more announcements with large job creation in 2019 compared to 2018, capital investment tended to be on the lower end, with over half of projects coming in at under $5 million. Despite this, almost a quarter of the projects reported a total capital investment over $25 million.
Distribution Project Announcements by Capital Investment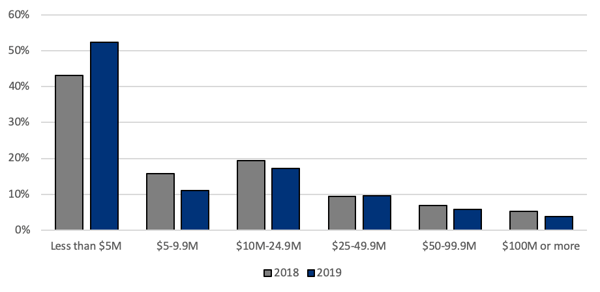 Notable distribution center announcements
Site Selection Group identified the top three distribution announcements in terms of jobs and capital investment in the United States within the past quarter:
Adidas to Employ 500 Workers in Hanover Township, PA