City and State Infrastructure Rankings for US Distribution
by Josh Bays, on Sep 26, 2016 2:44:47 PM
Reduction of transportation costs and increased speed to the customer are two overarching themes distribution companies are addressing to fully optimize their distribution networks. With any distribution center or production project, Site Selection Group, a global location advisory and economic incentives firm, identifies candidate communities that are the optimal fit for our clients based on their unique logistics footprint. While a community may be well-positioned geographically to serve the client's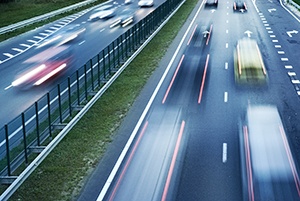 customer base, it must also have excellent transportation infrastructure to make the finalist list.
Access to well-rounded infrastructure
Communities with access to quality infrastructure and the right mix of transportation modes can attract and retain distribution companies. Within its annual state competitiveness ranking, CNBC produces an index measuring all 50 states' transportation competitiveness based on a variety of factors. The map below displays each state's ranking for access to all modes of transportation (air, waterways, roads and rail). Generally speaking, this ranking suggests that states in the middle of the country fare better than those on the coasts. Specifically, states like Indiana, Ohio, Tennessee and Georgia are able to combine their strong infrastructure rankings with optimal geographic positioning to serve a large swath of consumers in the East and Midwest.
Road quality
Taking a closer look at road quality, the Federal Highway Administration produces a report measuring the roughness of each mile of road in every state. This can be used as a proxy indicator of where infrastructure funds might be lacking. and indirectly can show how road roughness may lead to increased maintenance and related expenses. Whether it translates into more repairs to freight and delivery trucks or reduced speed due to an uncomfortable ride, road roughness is another indicator that measures the quality of infrastructure in a state or community. The dashboard below shows states' index scores where 100 is the national average. The index takes into account the total number of miles in each state (interstate and other roads in both rural and urban areas) as well as the varying levels of roughness as determined by the Federal Highway Administration. Tennessee, Florida and Kentucky are frontrunners in both categories. Hover over a point in the scatterplot to see more detail.
Road congestion
Congestion is also a key consideration. Communities that are well positioned to optimize a company's logistics footprint may seem less attractive if they are extremely congested. During the macro site selection process, this is not a huge determining factor in selecting candidate communities. However, in more micro phases, certain parts of metro areas may be less attractive if key truck lanes in and out of the area are perpetually clogged. The American Highway Users Alliance studied the nation's top bottlenecks. Its study found that Los Angeles has the most congestion spots, 12, and the New York City area was second with five top-ranking bottlenecks. Zoom in on the map below to see more detail and explore other areas of interest.
Blending macro analyses with local knowledge
Ensuring that your location advisory team is accounting for infrastructure — broadly and for the last mile — is a critical part of planning for your next distribution facility. Overall infrastructure, access to needed modes and intermodal facilities, road quality, and congestion are just a few things to analyze carefully throughout the process. Additionally, local knowledge that cannot be quantified in macro analyses is extremely important to a successful site selection process. Working with state and local economic development and transportation officials and visiting candidate communities to truly understand current and future infrastructure conditions are critical parts of locating the optimal site.