15 metro areas with fastest growing young population
by Josh Bays, on Aug 26, 2015 10:36:00 AM
As the baby boomer generation enters retirement, companies are noticing a shift in the age of their workforces. Baby Boomers are retiring before companies get millennial workers hired. Establishing a new call center, shared service operation, manufacturing plant, distribution center or corporate headquarters or expanding existing facilities where young workers reside helps close the skills gap between older and younger workers.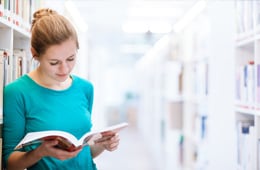 Evaluate young workforce before adding capacity
When considering a new location or adding capacity to an existing facility, companies should evaluate the metro area's workforce demographics. Cities with an aging workforce may not be able to supply the pipeline of young workers that companies need to operate at full capacity. For example, hiring manufacturing workers to replace retiring workers is a particular challenge. While this will continue to be a challenge for many reasons, properly quantifying the millennial workforce is critical to any expansion or new location.
Site Selection Group identifies fastest-growing metro areas for millennials
Analyzing future population growth trends in the site selection process is one way to mitigate the risk of an aging workforce. Statistics to evaluate include overall population growth, growth rate of older and younger age groups, average age, median age, and growth in college enrollments and completions. Site Selection Group evaluated projected worker growth from 2015 to 2020 between the ages of 18 and 34. Riverside, Calif., is projected to be the fastest-growing metro areas for young workers among metro areas with more than 250,000 population. Riverside was followed by Dallas, Houston and Atlanta. The following table summarizes the results of the analysis.
15 Metro Areas with Fastest Growing Young Population
Metro Area

2015




Age 18-34

2020




Age 18-34

5-Year
Growth

Riverside-San Bernardino-Ontario, CA

1,097,203

1,157,067

59,864

Dallas-Fort Worth-Arlington, TX

1,640,994

1,694,896

53,902

Houston-The Woodlands-Sugar Land, TX

1,556,047

1,605,911

49,864

Atlanta-Sandy Springs-Roswell, GA

1,305,398

1,352,044

46,646

Phoenix-Mesa-Scottsdale, AZ

1,056,874

1,101,303

44,429

Miami-Fort Lauderdale-West Palm Beach, FL

1,290,947

1,325,270

34,323

San Antonio-New Braunfels, TX

570,187

598,239

28,052

Charlotte-Concord-Gastonia, SC

530,121

556,007

25,886

Detroit-Warren-Dearborn, MI

911,308

933,905

22,597

McAllen-Edinburg-Mission, TX

207,581

226,937

19,356

Orlando-Kissimmee-Sanford, FL

571,746

590,592

18,846

Tampa-St. Petersburg-Clearwater. FL

604,623

620,148

15,525

El Paso, TX

219,539

233,999

14,460

Bridgeport-Stamford-Norwalk, CT

193,609

207,537

13,928

Bakersfield, CA

227,356

238,671

11,315