Dallas, TX, February 3, 2017. Site Selection Group CEO, King White, talks with online publication, Nearshore Americas, on the challenges of navigating nearshore locations for call center operations. King discusses the high growth of the region, rapidly changing labor conditions and best practices to utilize during the site selection process.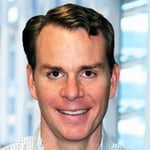 "The biggest challenge right now is that the markets (in Latin America) most people want to be in are all maturing rapidly, and performance levels are dropping in them as competition for labor increases. This is making it more frustrating and challenging for site selectors and companies, because it's no longer that obvious about where to set up shop.," explains King White, CEO of Site Selection Group.
To read the full interview, visit: Over-promising and under-delivering: Why trade promotion agencies are failing to deliver.
About Nearshore Americas
Nearshore Americas (NSAM) produces authoritative and independent news, analysis and research on the fast-emerging Latin America and Caribbean business process, IT, software and call center industries. Our team is dedicated to expanding knowledge around Americas-centric investment and innovation. NSAM is owned by Next Coast Media, a digital media and integrated marketing services firm based outside of New York City. For more information, visit their website http://www.nearshoreamericas.com/
About Site Selection Group
Site Selection Group LLC is a leading independent location advisory, economic incentive and corporate real estate firm providing solutions to corporations and communities across the world. Site Selection Group offers four core services to our customers: Location Advisory, Economic Incentive Services, Corporate Real Estate services and Economic Development Consulting. Site Selection Group's mission is to align the needs of corporations with the optimal locations in order to provide the absolute maximum economic benefit. For more information, visit: www.siteselectiongroup.com.
Topics: News