By every measurement category used to calculate market size, the Northern Virginia region is the largest data center market in the U.S. and will continue to maintain its No. 1 status in the foreseeable future for many reasons. The region comprises every class of mission critical facilities: hyperscale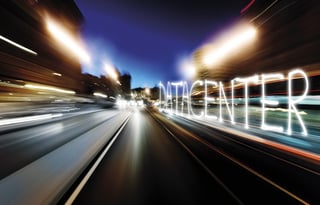 enterprise data centers owned by companies such as Google and Facebook; multitenant wholesale data center campuses operated by Digital Realty and Dupont Fabros; and large colocation providers such as CyrusOne. All of these data facilities support thousands of technology companies and governmental groups that found this region to be optimal during the data center site selection process for their IT needs.
The Northern Virginia (NOVA) region had a head start as a dominant market in the early 1990's not only as a nexus of Internet and fiber convergence but also as federal government agencies sought to locate their raised-floor environments near to their offices. As estimated by the Loudoun County economic development officials, up to 70 percent of the global Internet traffic passes through Loudoun County daily. This momentum has accelerated over the past five years with the surge in cloud service providers such as Amazon's AWS and Microsoft concentrated in the region.
The region — Virginia's Loudoun County and Prince William County, suburban Washington D.C. and nearby Maryland along the Beltway — is home to nearly 4.6 million square feet of commissioned colocation and powered shell space, representing 616 megawatts (MW) of commissioned power, according to dataCenterHawk. The largest concentration of such enterprise class facilities is in the city of Ashburn, often referred to as "Data Center Alley."
Northern Virginia, besides cloud and connectivity advantages, also enjoys minimal risk factors, somewhat reasonable construction costs, and favorable state economic incentives. The overall infrastructure in place, including readily available power, provides a very favorable advantage for data center operators.
Growth of cloud computing will be contributor to the region
To say that "the cloud starts here" in Northern Virginia does not seem to be out of the realm of possibility. Simply defined as those data center campuses where massive amounts of computing power are dedicated in huge hyperscale raised-floor environments, these Internet hubs are a critical component of the cloud. The NOVA region has four of the top 10 cloud campuses in the U.S., according to Data Center Frontier. No other market has more than one. (It may surprise many that Silicon Valley does not have any on the Top 10.) The four noted campuses are:
Equinix – Ashburn Virginia campus. One of the first trailblazers to consider a data center in Ashburn back in 1998, the Equinix campus now totals over 567,000 square feet in 10 buildings. The company remains very bullish here and plans to spend over $1 billion in the NOVA region over the next 10 years.
Digital Realty (DRT) – Ashburn Campus: With over 1.6 million square feet of existing data centers and over 230 MW of existing capacity for its tenant base that includes Amazon and LinkedIn, DRT has spent over $1 billion on this campus. DRT has enough adjacent land to construct over 2 million square feet of additional turnkey data center product.
Dupont Fabros – Ashburn Campus: From its initial construction in 2007, Dupont's data center and cloud campus has grown to over 1.6 million square feet and nearly $1.2 billion in technical infrastructure. It continues to expand in the NOVA region with over 28 MWs of new development slated for 2017 occupancy.
Amazon Web Services: As the goliath in public cloud computing, AWS's data center network cluster comprises over 25 data center sites across the NOVA region, where its investment in this market is estimated to exceed $1.5 billion. The NOVA region remains its primary cluster across its network.
Northern Virginia has several competitors in the market
Just about every major competitor in the wholesale colocation and turnkey data center sectors has a presence in the market, and while Digital Realty, Equinix and Dupont Fabros have already been mentioned, here are a few other notable players:
CyrusOne: Located in nearby Sterling Virginia, the recently announced fifth phase will provide over 650,000 SF of data center space; Microsoft is one major tenant committing to 22 MWs.
Sabey: Its Intergate-Ashburn campus, with an initial 7MW phase, is almost complete and will total over 900,000 square feet of powered shell and 70+ MWs.
RagingWire: Already at 290,000 square feet and 28 MWs in place, its third phase to be completed this year will add another 150,000 square feet and 14 MWs. The 78-acre campus has capacity for over 2 million square feet of mission critical facilities.
Iron Mountain: Another new competitor in this market, Iron Mountain has its first phase of its 83-acre campus in Manassas, Virginia, slated for completion in the the third quarter. It will be scalable to 60 MWs.
CoreSite: This company recently announced an expansion of its existing 330,000-square-foot colocation campus in Reston, Virginia, to nearly 1.1 million square feet.
COPT Data Center Solutions: This data center developer has constructed over 1 million square feet of powered shell properties at its Ashburn and Manassas sites.
Conclusions
The Northern Virginia data center market is expected to continue its growth curve for at least the next three years. Over 120 MWs of new tenant demand are expected this year, which translates in the real estate world to over 1 million square feet. With its overall reliability, infrastructure and minimal risk profile, the region provides the critical mass to sustain its lead over every other data center market, and it continues to filter to the top of the data center site selection process.