Where to find the millennial workforce
by Josh Bays, on Jun 23, 2015 10:50:00 AM
The millennial generation has entered the workforce and will continue to make up the largest portion of the workforce for years to come. As companies initiate their five-year expansion strategies and evaluate the possibility of new locations, the ability to access a pipeline of talent is critical. While multiple strategies exist for developing a pipeline of talent, accessing the millennial workforce still remains a challenge for many companies.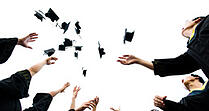 Site Selection Group conducted an analysis that modeled the change in the population of millennials between the ages of 25 and 34 since 2010 in the metro areas with the highest concentration of people with at least a bachelor's degree. After accounting for changes in population growth, San Francisco; Washington, D.C.; and Bridgeport, Conn.; ranked highest.


The table below shows the 20 metro areas with the highest concentration of bachelor's and post graduate education attainment, ranked by the percent change in population age 25-34 adjusted for population growth.
Metro Area

% Bachelor's &
Post Graduate

% Change in 25-34




(2010-2015)

San Francisco, CA

44.55%

13.99%

Washington, DC

47.56%

13.56%

Bridgeport, CT

45.59%

13.02%

Madison, WI

41.38%

12.29%

Seattle, WA

37.49%

11.40%

Boston, MA

42.95%

8.81%

Manchester, NH

36.51%

8.04%

Minneapolis-St. Paul, MN

38.59%

7.23%

San Jose, CA

45.99%

6.89%

Durham, NC

43.77%

4.66%

Austin, TX

40.29%

2.75%

Ann Arbor, MI

49.86%

2.15%

Denver, CO

39.33%

0.95%

Gainesville, FL

38.42%

0.70%

Santa Cruz, CA

37.55%

-0.37%

Trenton, NJ

38.27%

-2.46%

Tallahassee, FL

36.55%

-3.91%

Boulder, CO

57.95%

-7.24%

Raleigh, NC

41.41%

-7.40%

Fort Collins, CO

44.40%

-10.20%