Top Metro Areas with Highest Growth in College Enrollment
by Josh Bays, on Oct 27, 2015 8:47:15 AM
Evaluating the growth of historic college enrollment statistics can be a helpful measure in evaluating markets for call centers, IT operations, manufacturing plants, distribution center and headquarter operations. A variety of industries rely on college students in order to supplement the existing labor force or to fill the company's pipeline of talent. Increasing numbers of college students in a market indicate that there will potentially be a new pool of workers to draw from for talent.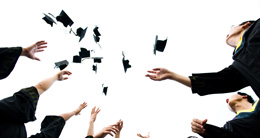 College towns as attractive locations
Depending on a company's site selection drivers, a college community can be an ideal location for a new business. For example, customer service operations that require part-time workers with flexible schedules can draw on college labor to fill the gaps in their workforce. In addition, a large college presence means that there will be labor to draw from each year as the university outputs new graduates. Assessing a community for the right mix of programs geared toward your business is an essential part of the site selection process.
Challenges of a college location
While a college town can be an attractive location in many ways, there can also be challenges. Summers can be particularly challenging. Many students do not stay in the community over the summer and those that do may not have a lot of flexibility with respect to working hours. There are also many graduates who may not wish to stay in the community after graduation and instead search in bigger cities or nearby areas for opportunities.
Highest growth markets for college enrollments
Site Selection Group analyzed the change in total enrollment from the 2012-2013 school year to the 2013-2014 school year for not-for-profit private and public institutions. The table below shows the top 10 metro areas with at least 75,000 students that had the highest growth in college enrollment. Dayton, Ohio, topped the list with 7.3% growth in college enrollment.
Top 10 Metro Areas with Greatest
Increase in College Enrollment
| Metro Area | Total Enrollment 2013-2014 | Total Enrollment 2012-2013 | Percent Change |
| --- | --- | --- | --- |
| Dayton, OH | 86,626 | 80,730 | 7.30% |
| Salt Lake City, UT | 169,871 | 159,086 | 6.78% |
| Philadelphia-Camden-Wilmington, PA-NJ-DE-MD | 473,655 | 455,601 | 3.96% |
| Los Angeles-Long Beach-Anaheim, CA | 1,226,694 | 1,185,317 | 3.49% |
| Fresno, CA | 83,558 | 80,798 | 3.42% |
| Lynchburg, VA | 121,074 | 118,443 | 2.22% |
| San Diego-Carlsbad, CA | 329,341 | 322,327 | 2.18% |
| Springfield, MA | 88,749 | 87,099 | 1.89% |
| Riverside-San Bernardino-Ontario, CA | 228,327 | 224,118 | 1.88% |
| Las Vegas-Henderson-Paradise, NV | 94,695 | 93,426 | 1.36% |