Top metro areas with the greatest decrease in unemployment since the Great Recession
by King White, on May 19, 2015 1:19:00 PM
In October 2009, the U.S. economy was still suffering the effects of the Great Recession and the national unemployment rate peaked at 10% as manufacturing plants, distribution centers, call centers, IT operations and other employers continued to mass layoffs and hiring freezes.


Flash forward to today and the unemployment picture is much different. The national unemployment rate dropped to 5.4% in April as the U.S. economy continued a prolonged period of growth and recovery spurned by low interest rates, increasing disposable income and a hiring frenzy by all types of employers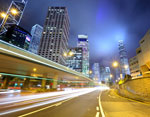 from those same manufacturing plants, distribution centers, call centers and IT operations that previously had mass layoffs.


To understand the impact of an almost 50% reduction in the unemployment rate on corporate location decisions, Site Selection Group analyzed the unemployment rate over the last five years in 917 metro areas to identify which metro areas had the biggest decrease in their unemployment rate.


This research can help companies during the site selection process to identify metro areas that may be at greater risk of labor shortages in the near future. In addition, this data can provide economic development organizations with insight about regions that may need to implement workforce development initiatives if they want to continue to attract companies as the labor markets continue to tighten.


The following table identifies the top 10 metro areas within six population tiers with the greatest decrease in their unemployment rate from October 2009 to February 2015.


Tier 1 Metro Areas with 1.0+ Million Population

Rank

Metro Area

Population 2015

February 2015 Unemployment Rate

October 2009 Unemployment Rate

% Change

1

Grand Rapids, MI

1,031,360

3.9%

11.4%

-65.8%

2

San Jose, CA

1,955,299

4.5%

11.2%

-59.8%

3

Detroit, MI

4,296,863

6.3%

15.6%

-59.6%

4

San Francisco, CA

4,583,102

4.5%

10.0%

-55.0%

5

Charlotte, NC-SC

2,380,045

5.5%

12.2%

-54.9%

6

Austin, TX

1,927,989

3.4%

7.3%

-53.4%

7

Birmingham, AL

1,146,858

5.1%

10.9%

-53.2%

8

Miami, FL

5,926,167

5.3%

11.1%

-52.3%

9

Orlando, FL

2,328,788

5.3%

11.1%

-52.3%

10

Tampa, FL

2,919,219

5.5%

11.5%

-52.2%

Tier 2 Metro Areas with 500,000 to 999,999 Population

Rank

Metro Area

Population 2015

February 2015 Unemployment Rate

October 2009 Unemployment Rate

% Change

1

Fort Myers, FL

678,670

5.2%

12.9%

-59.7%

2

Sarasota, FL

747,155

5.2%

12.0%

-56.7%

3

Boise City, ID

667,326

4.2%

9.6%

-56.3%

4

Dayton, OH

802,347

5.3%

11.4%

-53.5%

5

Provo-Orem, UT

581,417

3.5%

7.1%

-50.7%

6

Winston-Salem, NC

655,390

5.3%

10.6%

-50.0%

7

Toledo, OH

607,192

5.9%

11.8%

-50.0%

8

Greensboro, NC

748,849

5.7%

11.1%

-48.6%

9

Lakeland, FL

632,797

6.3%

12.1%

-47.9%

10

Daytona Beach, FL

609,006

6.1%

11.6%

-47.4%

Tier 3 Metro Areas with 250,000 to 499,999 Population

Rank
Metro Area
Population 2015
February 2015 Unemployment Rate
October 2009 Unemployment Rate
% Change

1

Ann Arbor, MI

358,564

3.4%

8.6%

-60.5%

2

Hickory, NC

364,040

5.7%

14.2%

-59.9%

3

Naples, FL

348,231

5.0%

12.4%

-59.7%

4

Flint, MI

410,896

6.3%

14.2%

-55.6%

5

Lansing, MI

468,784

4.6%

10.3%

-55.3%

6

Rockford, IL

342,466

7.0%

15.6%

-55.1%

7

Port St. Lucie, FL

443,894

6.1%

13.3%

-54.1%

8

Kalamazoo, MI

334,915

5.0%

10.8%

-53.7%

9

Canton, OH

403,597

5.8%

11.8%

-50.8%

10

Montgomery, AL

371,002

5.5%

11.1%

-50.5%

Tier 4 Metro Areas with 100,000 to 249,999 Population

Rank

Metro Area

Population 2015

February 2015 Unemployment Rate

October 2009 Unemployment Rate

% Change

1

Elkhart, IN

202,145

4.8%

16.5%

-70.9%

2

Monroe, MI

149,533

4.7%

13.4%

-64.9%

3

Holland, MI

113,244

4.7%

12.6%

-62.7%

4

Odessa, TX

153,411

3.5%

9.2%

-62.0%

5

Muskegon, MI

171,499

6.0%

15.0%

-60.0%

6

Jackson, MI

160,573

5.6%

13.8%

-59.4%

7

Burlington, NC

155,283

5.1%

11.8%

-56.8%

8

Wooster, OH

115,307

4.3%

9.9%

-56.6%

9

Niles, MI

154,342

5.6%

12.8%

-56.3%

10

Battle Creek, MI

134,742

5.2%

11.5%

-54.8%

Tier 5 Metro Areas with 50,000 to 99,999 Population

Rank

Metro Area

Population 2015

February 2015 Unemployment Rate

October 2009 Unemployment Rate

% Change

1

Sturgis, MI

60,921

4.5%

13.9%

-67.6%

2

Adrian, MI

99,069

5.3%

14.6%

-63.7%

3

Ionia, MI

64,224

4.9%

12.9%

-62.0%

4

Findlay, OH

76,121

4.0%

9.9%

-59.6%

5

Edwards, CO

52,464

3.4%

8.4%

-59.5%

6

Talladega, AL

91,131

6.3%

15.4%

-59.1%

7

Albemarle, NC

60,707

5.2%

12.3%

-57.7%

8

Palestine, TX

58,654

4.1%

9.6%

-57.3%

9

Shelby, NC

97,009

6.4%

14.9%

-57.0%

10

N. Wilkesboro, NC

69,358

5.7%

13.1%

-56.5%

Tier 6 Metro Areas with less than 49,999 Population

Rank

Metro Area

Population 2015

February 2015 Unemployment Rate

October 2009 Unemployment Rate

% Change

1

Valley, AL

34,241

5.7%

20.4%

-72.1%

2

Pecos, TX

14,082

3.8%

12.6%

-69.8%

3

Van Wert, OH

28,209

4.6%

14.5%

-68.3%

4

Kendallville, IN

47,643

5.3%

16.2%

-67.3%

5

Breckenridge, CO

28,842

2.6%

7.4%

-64.9%

6

Decatur, IN

34,827

4.8%

13.6%

-64.7%

7

Hillsdale, MI

45,788

5.7%

16.1%

-64.6%

8

Sidney, OH

49,116

4.9%

13.6%

-64.0%

9

Lewisburg, TN

31,337

6.1%

16.9%

-63.9%

10

Bellefontaine, OH

45,397

4.7%

12.8%

-63.3%