Top Distribution Center Location Trends for Q3 2017
by Josh Bays, on Oct 24, 2017 2:02:31 PM
Site Selection Group, a leading location advisory, economic incentive and corporate real estate firm, researched site selection trends for distribution projects in the third quarter of 2017. More than 544 distribution center projects were announced that varied widely in the number of jobs created and the amount of capital invested. The average number of jobs created per project was 186, and the average capital investment per project announcement was approximately $29 million.
Comparing the first half of 2017 with year-ago period
Almost 60% of announced Q3 2017 projects plan to hire less than 100 people. However, there is a substantial difference between last year and this year in terms of high headcount announcements. Specifically, the number of announcements with at least 200 people fell from the same time last year to 22.6% from 26.8%.
Distribution Center Project Announcements by Jobs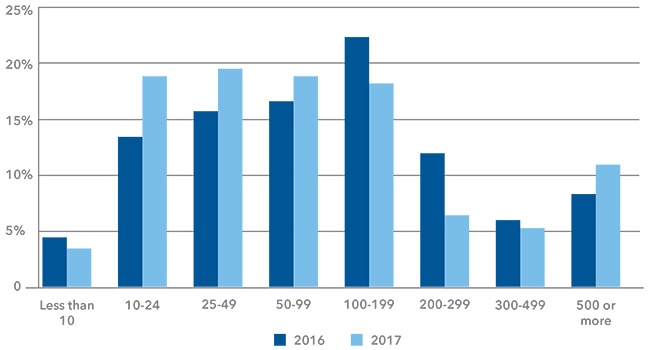 Unlike the reported differences in headcount trends, the overall distribution of projects by investment in this quarter is similar to Q3 2016 with some minor variations. Nearly 50% of the Q3 2017 distribution center announcements involved capital investments of $10 million or less.
Distribution Center Project Announcement by Investment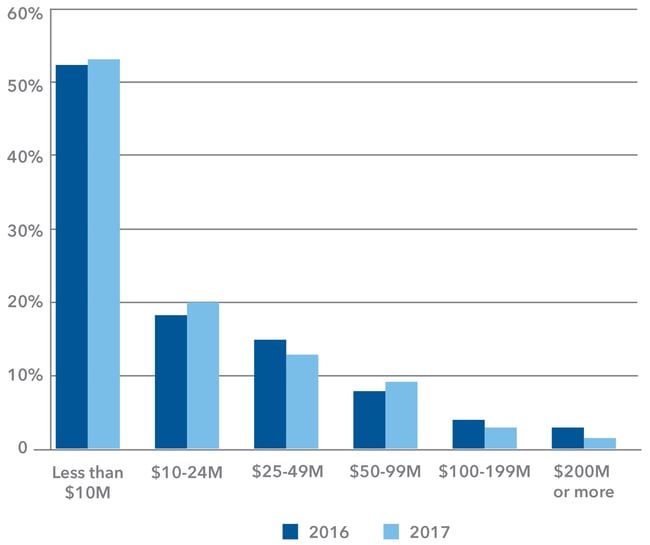 State trends for 2017
When measured by the total number of jobs, some states scored higher than others in terms of impact in the third quarter. Georgia and Virginia are the top two states, announcing approximately 4,500 and 3,000 jobs respectively. Other key states include those with major interstates connecting highly populated areas and providing access to consumers.
The eastern half of the United States has seen the most activity so far this year. California is also active on the West Coast. These geographic trends suggest that employers are seeking distribution sites close to dense population centers and along strategic routes from which they can serve more consumers faster. See the interactive map below for more information.