Top 25 Bilingual Metro Areas
by King White & Brett Bayduss, on Jun 18, 2014 5:09:00 PM
According to the US Census Bureau, the Hispanic population will more than double, from 53.3 million in 2012 to 128.8 million in 2060. Consequently, by the end of that period, nearly one in three U.S. residents will be Hispanic, up from about one in six today. This demographic shift will dramatically impact the call center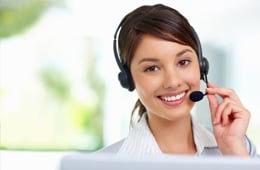 industry and the need for qualified bilingual labor. To address this challenge, Site Selection Group has analyzed the availability of bilingual labor across the United States to help provide some best practices on where to locate your next call center that requires bilingual capabilities.
Bilingual data is difficult to find
The ability to find data to accurately measure qualified bilingual labor is very challenging. Most people strictly look at the ethnic breakdown of a location when trying to determine where to locate a bilingual call center. The data variable most commonly utilized is the presence of people who have a Hispanic heritage; however, Site Selection Group has found this data misleading due to the fact that many Hispanic Americans are now second and even third-generation Americans who may not even speak Spanish anymore.
Expect to pay premium wages
Bilingual call center agents typically require a premium wage of $1 per hour more than an English-speaking call center agent. Some of the only places that don't require a premium are along the border of Texas, New Mexico, and Arizona. So expect to pay more for qualified agents.
Hiring in mass is a challenge
Hiring more than 50 to 100 bilingual agents in most locations is very difficult. This holds true in large as well as smaller metro areas. Some of the only markets able to source more bilingual agents are identified below; however, you have to carefully evaluate the education levels to make sure the labor has a sufficient computer and phone skills to provide sufficient customer service levels.
The top 25 bilingual labor markets
As mentioned earlier, finding quality data to evaluate bilingual labor availability is very difficult. The best data on the market is from the 2010 census, which asked U.S. citizens what languages they speak and to what level of proficiency. This data is almost five years old now; however, it is one of the best ways to measure bilingual labor availability. The following table identifies the top 25 metro areas based on the percentage of people speaking Spanish and English "well" and "very well." In addition, the number of people is also shown to help determine the potential scalability of the labor force.


Top 25 Bilingual Metro Areas

Metro Area

% Speaking Spanish and
English "Very Well and Well"
# of People Speaking Spanish
and English "Very Well and Well"

Raymondville, TX

69.83%

15,377

Laredo, TX

67.16%

178,070

Alice, TX

64.31%

27,285

Eagle Pass, TX

62.88%

35,159

McAllen-Edinburg-Mission, TX

62.06%

512,570

Brownsville-Harlingen, TX

60.91%

256,210

Las Vegas, NM

60.83%

17,277

Rio Grande City, TX

59.45%

36,788

Espanola, NM

58.54%

23,588

Nogales, AZ

57.26%

26,984

El Paso, TX

55.55%

470,028

Pecos, TX

54.71%

7,594

Uvalde, TX

54.36%

14,684

Del Rio, TX

52.98%

25,700

Kingsville, TX

52.65%

17,045

Taos, NM

45.15%

14,719

El Centro, CA

45.06%

81,413

Hereford, TX

43.85%

8,455

Lamesa, TX

42.97%

5,783

Las Cruces, NM

41.30%

89,686

Beeville, TX

40.26%

13,232

Corpus Christi, TX

39.20%

174,208

Deming, NM

38.24%

9,528

Silver City, NM

38.00%

11,133

Plainview, TX

36.50%

13,271
Conclusions
The need for bilingual call center workers is only going to increase over time. There will be very few labor markets that will be able to accommodate the demand within the U.S., which will continue to push a lot of bilingual call volume to nearshore locations in Latin America. If you do need to stay domestic, then it is critical to use the highest quality of data to determine the best location for a bilingual call center.