Top 20 metro areas for shared services graduates
by Josh Bays, on May 19, 2015 1:56:00 PM
Several companies in recent months have announced large consolidations in order to bring all of their business units under one roof. As a result, corporations are seeking talent from a variety of disciplines, especially accounting, finance, human resources and marketing.


"Companies are looking for locations that offer a diverse group of graduates to fill their pipeline of talent.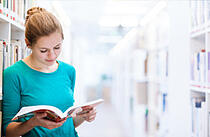 Colleges may need to consider adding new programs or new campuses within larger metro areas to fill the gaps in their current offerings," said Josh Bays, Principal at Site Selection Group.

Site Selection Group profiled the top 20 markets that have the largest clusters of shared service completions in the country. These completions are a combination of finance, accounting, human resources and marketing.


20 Metro Areas for Shared Service Graduates
| Metro Area | 2014 Graduates |
| --- | --- |
| New York-Newark-Jersey City, NY-NJ-PA | 14,063 |
| Chicago-Naperville-Elgin, IL-IN-WI | 7,506 |
| Philadelphia-Camden-Wilmington, PA-NJ-DE-MD | 6,335 |
| Washington-Arlington-Alexandria, DC-VA-MD-WV | 4,892 |
| Dallas-Fort Worth-Arlington, TX | 4,430 |
| Los Angeles-Long Beach-Anaheim, CA | 4,287 |
| Boston-Cambridge-Newton, MA-NH | 3,909 |
| Miami-Fort Lauderdale-West Palm Beach, FL | 3,738 |
| Minneapolis-St. Paul-Bloomington, MN-WI | 3,319 |
| Atlanta-Sandy Springs-Roswell, GA | 3,241 |
| Seattle-Tacoma-Bellevue, WA | 2,566 |
| Houston-The Woodlands-Sugar Land, TX | 2,409 |
| Orlando-Kissimmee-Sanford, FL | 2,340 |
| St. Louis, MO-IL | 2,292 |
| Cincinnati, OH-KY-IN | 2,224 |
| Columbus, OH | 2,126 |
| Indianapolis-Carmel-Anderson, IN | 2,062 |
| Tampa-St. Petersburg-Clearwater, FL | 1,993 |
| Phoenix-Mesa-Scottsdale, AZ | 1,957 |
| Denver-Aurora-Lakewood, CO | 1,949 |