Top 20 Fastest Growing Metro Areas for Potential Student Population
by Josh Bays, on Jan 16, 2015 9:30:00 AM
When it comes to choosing expansion markets for new campuses, student availability, competitive presence, and the employment demands for graduates typically top the list of site selection criteria.


The career college sector, which experienced a decline in growth in recent years due to regulatory hurdles,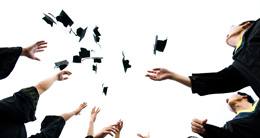 is starting to regain momentum. Site Selection Group has been active in the sector by advising schools on where to locate new campuses, as well as which programs to offer based on employment demands.


"The industry continues to evolve, and schools can be successful when they offer quality programs and appeal to the right students," said Josh Bays, Principal, Site Selection Group.

Although student availability is only one of several metrics to consider when evaluating new campus locations, Site Selection Group has compiled a list of the top 20 fastest growing metro areas by potential student population, 2014-2019. Potential student population is defined as the population between the ages of 18 and 34 that has an education attainment of a high school diploma or equivalent, or some college but no degree, and is currently not enrolled in a post-secondary education institution.


Top 20 Fastest Growing Metro Areas for Potential Student Population 2014-2019


| MSA | Absolute Change | Percent Change |
| --- | --- | --- |
| Brownsville-Harlingen, TX | 4,137 | 9.68% |
| McAllen-Edinburg-Mission, TX | 7,917 | 9.37% |
| Port St. Lucie, FL | 3,970 | 9.30% |
| North Port-Sarasota-Bradenton, FL | 5,648 | 9.12% |
| Naples-Immokalee-Marco Island, FL | 2,438 | 8.71% |
| Laredo, TX | 2,404 | 8.67% |
| Cape Coral-Fort Myers, FL | 5,698 | 8.54% |
| El Paso, TX | 8,040 | 8.12% |
| Ocala, FL | 2,852 | 8.00% |
| Kennewick-Richland, WA | 2,304 | 7.24% |
| Bridgeport-Stamford-Norwalk, CT | 5,294 | 7.15% |
| Yakima, WA | 1,838 | 6.60% |
| Riverside-San Bernardino-Ontario, CA | 36,764 | 6.51% |
| Palm Bay-Melbourne-Titusville, FL | 3,526 | 6.45% |
| Stockton-Lodi, CA | 5,514 | 6.40% |
| San Antonio-New Braunfels, TX | 17,441 | 6.34% |
| Merced, CA | 2,006 | 6.21% |
| Lakeland-Winter Haven, FL | 4,450 | 6.01% |
| Corpus Christi, TX | 3,055 | 5.57% |
| Greeley, CO | 1,899 | 5.52% |