Top 20 Call Center Projects of 2013
by King White, on Jan 15, 2014 1:57:00 PM
The call center industry has slowly become a staple of the workforce in most communities around the world. Site Selection Group estimates that call centers and related back-office operations now employ more than 3 million workers in the United States, which is approximately 2% of the domestic workforce. In rapidly growing countries like the Philippines, Site Selection Group has seen the call center workforce grow to more than 300,000 workers as compared to fewer than 50,000 a decade ago.

These jobs continue to migrate back and forth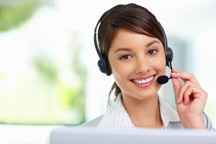 from the larger, more expensive economies like the United States and Western Europe to offshore and nearshore regions such as the Philippines and Latin America. This migration is driven by various location factors, but is typically dominated by two factors – labor availability and labor cost. As a result, companies are taking a more strategic approach to the site selection process to ensure they locate in the optimal geographies.

To attract these projects and spur economic growth within their communities, economic development organizations are offering tax abatements, cash grants, training grants and other economic incentives. The economic incentives reduce the up-front cost as well as the on-going expenses of operating a call center.

"We have really seen a shift in economic development organizations pursuing call center projects more than they have in the past. Call centers are now perceived as more desirable projects for communities to pursue," said Brett Bayduss, Principal, with Site Selection Group.

To illustrate the momentum of the call center industry, Site Selection has identified our Top 20 Call Center Deals of 2013. These projects were identified through a filtering process based on jobs created, location and community impact. The following table identifies the top projects for 2013:


Top 20 Call Center Projects of 2013

Company

# of
Jobs
Location


Type

Qualfon

6,000

Georgetown, Guyana

Expansion

State Farm Insurance

5,000

Richardson, TX

New Site

State Farm Insurance

5,000

Atlanta, GA

New Site

State Farm Insurance

5,000

Tempe, AZ

New Site

Teleperformance

2,500

Santo Domingo, Dom Rep

New Site

Capital One

2,200

Alabang, Philippines

New Site

GEICO

2,000

Carmel, IN

New Site

Allied Global

2,000

Guatemala City, Guatemala

New Site

Maximus

1,800

Boise, ID

New Site

General Dynamics

1,600

Sandy, UT

New Site

Kohl's

1,500

Dallas, TX

New Site

USAA

1,215

Tampa, FL

Expansion

Spanco

1,200

Ibadan, Nigeria

New Site

Barclaycard US

1,000

Henderson, NV

New Site

CapGemini

1,000

Inverness, Scotland

New Site

Starwood Hotels & Resorts

900

Wichita, KX

New Site

IBEX Global

900

New Braunfels, TX

New Site

Startek

665

Myrtle Beach, SC

New Site

JetBlue

500

Orlando, FL

New Site

Fidelity Investments

500

Denver, CO

New Site

The call center industry, similar to other industries such as manufacturing, will always have its ups and downs due to factors such as technology and economic conditions. However, it is clear that call centers have become a defined part of our global workforce and are here to stay.