The data center and colocation market across the United States is concentrated in primarily 10 metro areas. These markets continue to outpace many other Tier 1 markets due to their hyper-connectivity, minimal risk factors and ease of available and inexpensive power which makes them attractive during the site selection process.

Data center industry growth will continue
The data center and colocation industry is as robust as it ever has with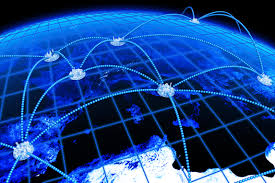 significant growth projected by every forecaster monitoring this sector. Data center traffic is forecasted to exceed 25% compounded growth through 2019, according to the Cisco Global Cloud Index. The primary drivers to this growth are the continued trends toward cloud computing, migration of private data centers to third-party managed colocation facilities, customer demand for more content-driven capacity on their devices, and business demand for significant "big data" analytics.

Top 10 largest data center metro areas
Site Selection Group ranked the 10 largest U.S. data center metro areas based on the presence of enterprise and cloud facilities, large retail colocation competitors and wholesale colocation. Each of these markets has their own distinct competitive drivers that corporate IT executives and data center consultants repeatedly reference as priorities in their decision-making matrix:

1. Northern Virginia/Washington D.C.
2. Silicon Valley/San Francisco Bay Area
3. Greater New York/Northern New Jersey
4. Chicago
5. Dallas/Fort Worth
6. Los Angeles
7. Austin-San Antonio Corridor
8. Seattle-Portland Corridor
9. Atlanta
10. Phoenix

Why these metro areas stand out as data center hubs
To help understand why these metro areas have been so successful at attracting data centers, the following summary shows how some of these metro areas have been and will continue to be considered some of the hottest data center markets in the country.

Northern Virginia/Washington DC provides affordable power and incentives
The Northern Virginia region concentrated in the Ashburn, Virginia, area has become the epicenter for cloud computing from the likes of AWS, Microsoft, Oracle and Google. The digital streaming ecosystem that has evolved over the past 15 years or more, along with the federal government-related sector, has ensured that Northern Virginia will remain the largest U.S. data center cluster. Readily available and affordable power coupled with state economic incentives also help, but land prices are trending much higher as available sites are becoming scarce.

Every major enterprise-class data center developer and colocation operator — names such as Equinix, Digital Realty, Dupont Fabros, T5 Data Centers and CyrusOne — maintain massive facilities with ongoing expansion plans. Other capable competitors, including QTS, RagingWire, COPT and InfoMart are also very active in this market, with new announcements such as Iron Mountain's most recent 60 megawatt data center project seeming to occur almost monthly.

Silicon Valley/San Francisco Bay Area enjoys sustained demand from multiple sources
No surprise that Silicon Valley enjoys sustained demand being the entrepreneurial home to so many dominant Web players. While enterprise corporations such as Google, Apple and Facebook have large mission critical operations, all major developers and operators such as Digital, Dupont, Vantage, CoreSite and Equinix are very active. But scarce land and construction costs, especially in the desirable Santa Clara area (due to Silicon Valley Power), have driven overall data center costs to the highest in the U.S. and have prevented some needed new development.

Dallas/Fort Worth offers attractive business climate for data centers
The DFW region remains high on every data center consultant's list due to its favorable risk assessment, hyper-connectivity, available power and solid business climate. Demand should remain very strong for the reasons above and because DFW's colocation "tenant mix" is not concentrated in any one sector. The DFW region has over 20 colocation and managed hosting competitors. Some recently announced expansions include TierPoint, T5 Data Centers, DataBank and Digital Realty.

Seattle-Portland corridor offers inexpensive hydroelectric power
This region encompasses the Seattle and Portland/Hillsboro corridor and includes the data center cluster in Eastern Washington. Each part of this region has different primary data center site selection drivers, such as inexpensive hydroelectric power in Eastern Washington. Readily available incentives and no sales tax in the Hillsboro area has spawned a data center boom in this high connectivity submarket. New colocation and data center developers entering the market include Digital Realty, QTS and Dupont Fabros, with T5 Data Centers, InfoMart and ViaWest already well-established.

Other hot data center markets to consider
We often get asked this question: Where are the next hot locations for data centers? This is a challenging question since every data center has unique site selection criteria. However, some of the other markets that are clearly making their mark on the data center industry include metro areas such as Denver, Houston, Boston, Charlotte and the Research Triangle Area.

Conclusions
The colocation data center market is expected to grow 60% by the beginning of 2018 and reach $36 billion worldwide, according to 451 Research. The total current public cloud market is about $20 billion annually and should expand over 300% by 2020, according to Forrester Research. These top 10 data center markets should enjoy more than their share of that projected growth.