Texas Legislature Evaluates Bills Impacting Economic Incentive and Site Selection Strategies in Texas
by Kelley Rendziperis, on Mar 27, 2017 4:56:24 PM
Texas continues to be a magnet for corporate relocations, expansions and investment due to labor availability, business climate and economic incentives. As mentioned in last month's article, Texas has some key economic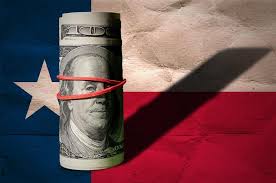 development bills under consideration by the Texas Legislature. These bills focus on the usual economic incentive topics: expanding incentives, curtailing incentives, eliminating incentives, incentive oversight, and others.
In response, Site Selection Group summarizes here many of these economic development bills filed in the Texas Legislature, classifying them by topic and evaluating their potential impact on your economic incentive and site selection decisions.
Before categorizing the bills aimed at achieving the objectives described above, we will summarize the majority of the bills related to Appraised Value Limitations, also known as Chapter 313 or the Texas Economic Development Act. Appraised Value Limitations under Chapter 313 are one of the largest economic incentive programs in Texas. An Appraised Value Limitation is an agreement in which a taxpayer agrees to build or install property and create jobs in exchange for a 10-year limitation on the taxable property value for school district maintenance and operations tax (M&O) purposes. Every legislative session many bills are filed to tweak or eliminate this program, which opponents criticize because state revenue is used to reimburse school districts which consent to such agreements.
Chapter 313 – Appraised Value Limitations
| | |
| --- | --- |
| HB 386 | Changes job qualifying requirements, including using the lesser of the state or county annual average manufacturing wage |
| HB 445 & SB 277 | Prohibits abatements and appraised value limitations on wind-powered energy devices near military aviation facilities |
| HB 1252 | Prohibits abatements and appraised value limitations for gaming establishments |
| HB 2219 | Adds eligibility of water desalination projects for Ch. 313 |
| HB 4038 | Expands the definition of "qualifying job" for a data center to include in the definition new employment positions staffed by a third-party employer under an eligible contract |
| HB 3230 | Requires an abatement or appraised value limitation agreement to include a provision either waiving the property owner's right to contest the unequal appraisal of property subject to the agreement or allowing the tax unit or school district to recapture all or part of the loss as a result of the agreement if the appraised value does not attain a value specified in the agreement. |
| HB 1674 | Amends Ch. 313 to deal with single unified projects located in more than one school district |
| HB 3176 | Reduces the floor on supplemental payments to school districts from $50,000 to $37,500 per year |
| HB 1618 & SB 913 | Raises the floor on supplemental payments to school districts from $50,000 to $75,000 per year |
Expansion and modification of economic incentive programs
| | |
| --- | --- |
| SB 438 & HB 1352 | Authorizes a city to convey real property via a Ch. 380 Agreement |
| HB 2362 | Creation of the Oil & Gas Downturn Assistance Fund for grants to school districts, counties and cities |
| HB 1614 & SB 1389 | HB 1614 - Creates a 7.5% franchise tax credit for an enterprise project's qualified investment, retroactive to 2013; SB 1389 offers the same credit with a 50% limitation |
| HB 102 | 10-year local option property tax exemption and sales and franchise tax exemptions for certain new businesses locating in a county with less than 250,000 people |
| HB 3299 | Creates a credit equal to 5% of the amount spent on infrastructure to establish a grocery store in an area determined by the Comptroller to lack access to healthy food |
| HB 3566 | Creates a credit for a taxpayer investing in rail infrastructure. The credit is the lower of $3,500 per mile of track or 50 % of the amount spent. The credit is not refundable, but may be transferred to another entity |
| HB 4247 | Establishes a franchise tax credit for qualifying small businesses that create a specified number of jobs in small municipalities or unincorporated area within 20 miles of a small municipality; limited to small business with no more than 90 full time employees |
| HB 42 | A limited franchise tax credit for certain small businesses that provide tuition assistance to an employee |
| HB 595, HB 4055 | HB 595: Provides a franchise tax credit for certain student internship programs; HB 4055: Creates a tax credit up to $1,000 per internship given to students in high school or junior college, subject to rule by the Texas Workforce Commission |
| HB 1230 | Creates a 25% one year wage credit for certain companies hiring veterans for high wage jobs; ag processors may get a capital investment credit |
| HB 2833 | Creates a franchise tax credit up to $2,000 per employee for wages paid to an individual eligible under the federal work opportunity tax credit provisions |
| HB 1127 | Franchise tax credit (lesser of 50% of wages paid or $5,000) for businesses hiring certain lower income individuals |
| HB 3714 | Creates a franchise tax credit for employers with less than 500 employees who contribute up to $2,500 to dependent care flexible spending accounts of employees earning $65,000 of less annually |
| HB 1621 | Allows a taxpayer to transfer expired tax credits for jobs and capital investment accrued under the old franchise tax. The transferred credits are claimable against any state tax through August 31, 2019 |
| HB 3160 | Allows the use of TEF for projects involving commercialization of property derived from research at or through a public or private institution of higher education |
| HB 3294 & SB 2000 | Makes two NASCAR races & FIA Formula E eligible for the Major Events Reimbursement Program funding |
As summarized above, many bills were filed to create credits against the franchise tax, which is also at risk of being repealed/phased out. In addition to the objectives above, State Rep. Rene Oliveira, D-Brownsville, filed several bills that aim to assist various port objectives, including security and transportation growth via the use of the Texas Department of Transportation.


Attempts to curtail economic incentives
Sen. Konni Burton, R-Colleyville, filed numerous bills to repeal many economic incentive programs including the Major Events Trust Fund, Motor Sports Racing Trust Fund, Appraised Value Limitations (i.e., Chapter 313) and the Texas Enterprise Fund. In addition, SB 388, sponsored by Senator Burton repeals the authorization for a governing body to enter negotiations in a closed/private meeting per the open meetings law.


Accountability and transparency
Last month's article discussed how many states are continuing their efforts to improve transparency and reporting. Compliance and reporting continues to be a focus for Texas, as several senators and representatives filed various bills calling for even more oversight. Most the bills request the Economic Incentive Oversight Board, created in the last legislative session, to study the effectiveness of Chapter 313, Type A and Type B economic development corporations and other local discretionary economic incentive programs and to clearly establish performance measures and metrics.


In addition, Rep. Angie Button, R-Richardson, filed HB 3172, which would streamline the various economic incentive programs throughout the state and allow a business to use a website created by the Department of Information Resources to determine which programs may be available to their project. Similarly, HB 3274 from Rep. Giovanni Capriglione, R-Southlake, directs the governor and lieutenant governor to appoint a chief innovation and technology officer in the governor's office to establish the state as a new frontier for innovation and technology.


Finally, a handful of bills were filed to require community development entities to broadcast their meetings and make them available via archived audio and video online.


Unintended consequences to future economic development – SB 6 "bathroom bill"
Aside from the plethora of bills classified as economic development, perhaps the most impactful bill that could severely affect future economic development is SB 6, otherwise known as the "bathroom bill." In January, Republicans filed a bill, like the one debated in North Carolina last year, which would regulate bathroom use and keep transgender individuals from using bathrooms that align with their gender identity. At a high level, it would dictate that Texans use the bathroom which corresponds to the biological sex on their birth certificate. This bill would also pre-empt local nondiscrimination ordinances as well.


The bill passed through the Senate with a vote of 21-10 and now will be considered by the House. House Speaker Joe Straus has publicly denounced the bill and indicated it would be bad for business, but Lt. Gov. Dan Patrick asserts the bill will protect businesses. To that end, North Carolina Lt. Gov. Dan Forest visited Texas to advocate for the measure and suggested that the loss in potential revenue was not as bad as it seemed and was perhaps misrepresented by the media; however, the Charlotte Observer reported that the measure cost the state $5 billion in revenue. The NCAA canceled seven events, PayPal publicly canceled expansion plans and Gov. Pat McCrory lost re-election.


The fallout of this effort passing in North Carolina was significant and real. Aside from public announcements from companies delaying expansion plans or not locating in North Carolina, Site Selection Group had clients which quietly shied away from locating in North Carolina based on this public policy.


It is very likely that the same outcome will result if SB 6 is passed in Texas, which is why corporate opponents including Facebook, Amazon, Google, American Airlines, Microsoft, Intel and Hilton have expressed their displeasure with this bill. The NFL and NBA have also threatened not to bring events to Texas. Perhaps most telling is that a news outlet in San Antonio reported that SB 6 has already cost the city $3 million in potential convention business revenue merely based on the potential passing of the bill.


Texas' 85th legislative session will end soon, and the governor will either sign or veto all the relevant bills by June 18.


For additional information about these bills and others, please contact Site Selection Group.