Potential Changes to H-1B Visa Program Could Impact Labor Markets Across the United States
by King White, on May 15, 2018 9:24:09 AM
H-1B visas have been a great tool for companies as well as universities to fill gaps in the labor market for highly skilled special occupations. Examples of these occupations include software engineers, professors, doctors and lawyers. The program issues the visas based on a lottery system that is subject to a wage scale. Last year, the program had 199,000 applicants for only 85,000 spots which is actually 15% lower than in the prior years. There are policital rumblings of potential pending changes which could greatly impact companies and put serious pressure on U.S. labor markets if any significant changes were to be made.
Companies with the most H-1B visas
To help you understand what types of companies are using the visas to supplement their domestic workforce needs, the following table identifies the 20 largest employers of visa recipients. As you see, most of these companies are leading technology companies or the IT outsourcing vendors that many of them utilize. If changes were made, these companies likely would see the greatest impact.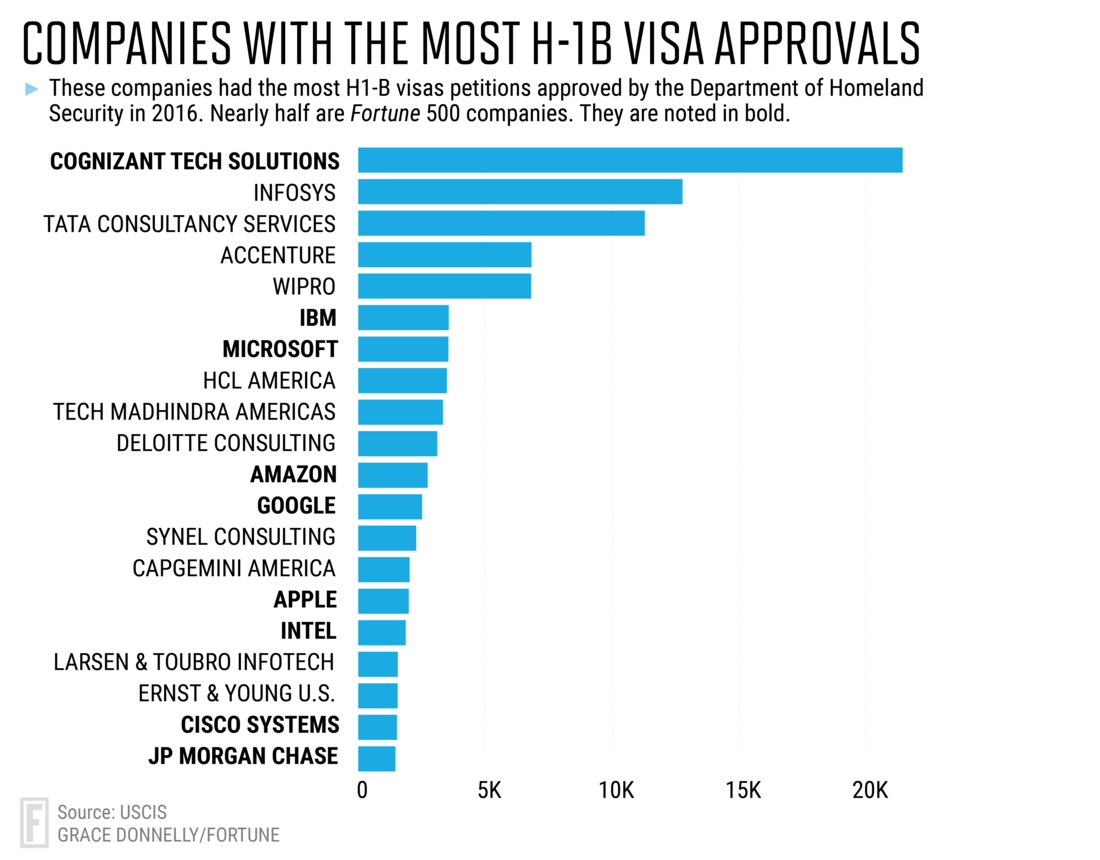 H-1B visa holders typically paid less than market rate
The main argument against the visa program is due to H-1B visa workers typically earning around 25% less than the market wages paid to U.S. workers with the same skills. As a result, many conclude that the visa recipients are taking jobs from U.S. workers. The following table provides a summary of the average salaries paid by some of the companies using the program to source labor.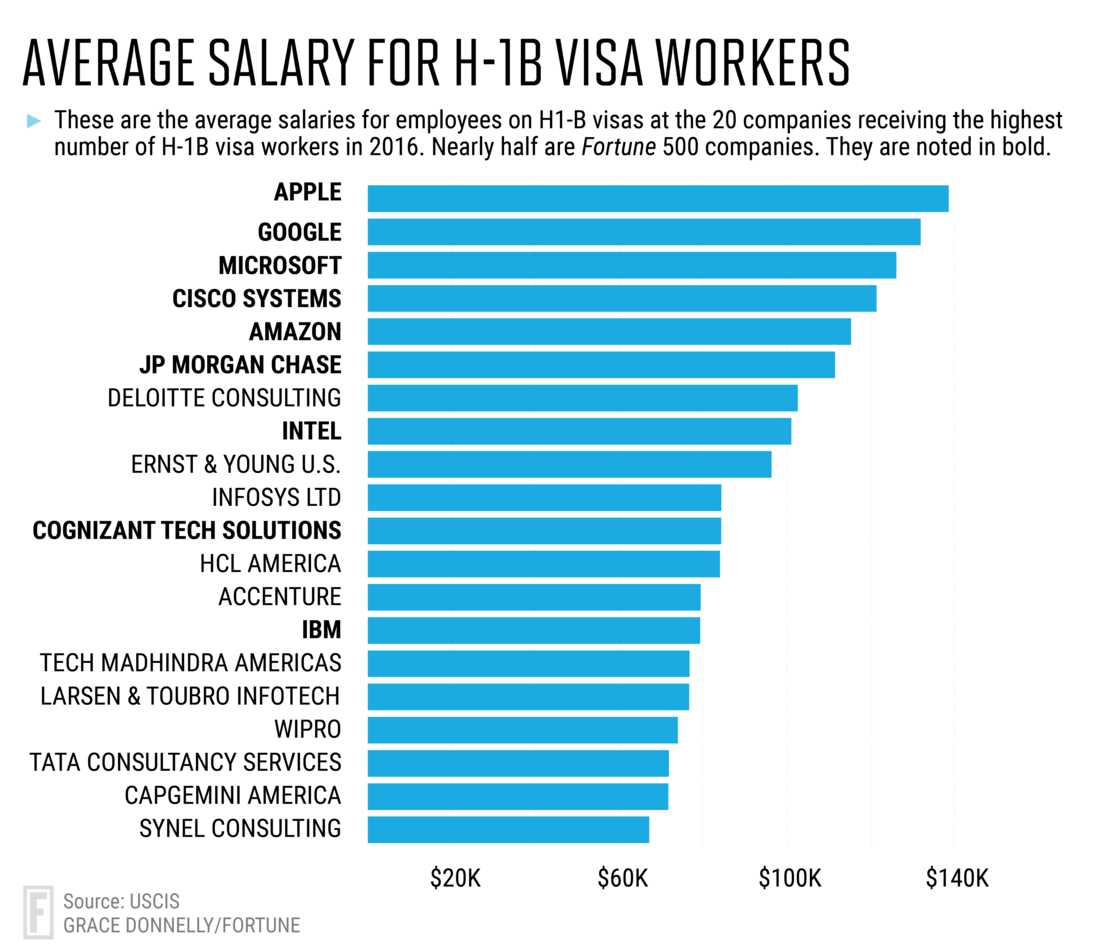 India is the No. 1 source of H-1B visa recipients
India is the main source H-1B visas and roughly received 50% of all H-1B visas for first-time employment in recent years. The second largest source was from China at roughly 10%. The remaining countries with less than 5% each include Canada, the Philippines and South Korea.
H-1B workers are concentrated in Texas, California and the Northeast
From a geographic perspective, there are some labor markets that are definitely at greater risk if something changes. For example, in 2013 more than half of all H-1B visa approvals went to employers in four states. California (17.7%), New Jersey (14%), Texas (12.2%) and New York (7.2%). Coincidentally, these four states have some of the biggest tech and finance hubs in the country. The following diagram identifies the metro areas with the greatest amount of H-1B visa approvals per 100 workers between 2010 and 2016.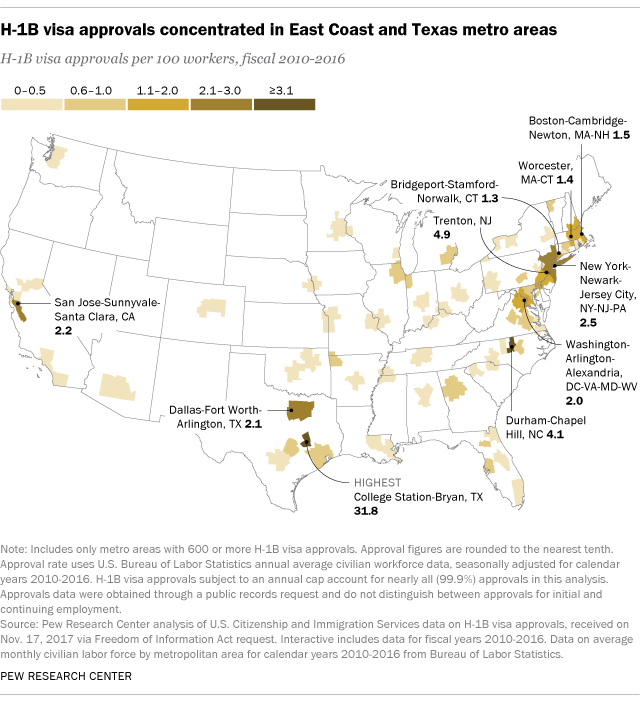 Conclusions
Potential reforms to the H-1B visa program could create some very destablizing labor market effects especially during times of historic low unemployment rates like those we are experiencing now. Employers in tech markets as well as companies in the middle of the site selection process need to carefully think about the potential impact on their location decisions.