Drastic Changes in Education Attainment
by Josh Bays, on Feb 18, 2015 12:00:00 PM
Site Selection Group assists education providers in finding locations that offer a balance of potential students and available entry-level jobs for graduates. When conducting site selection for new campus expansion, understanding trends in education attainment is essential.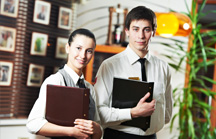 "Over the past several years, there have been several changes in education attainment as population shifts occur. Those shifts can have a profound impact on the success of a post-secondary institution," said Josh Bays, Principal, Site Selection Group.

The markets below represent the metro areas, with a population greater than 250,000, that experienced the greatest growth and decline from 2010-2015 in the population that listed a bachelor's degree as their highest level of education.

Top 5 Growing & Decling Markets for Bachelor's Education Attainment 2010-2015


| Metro Area | State | Bachelor's Degree |
| --- | --- | --- |
| Hagerstown-Martinsburg | MD-WV | 3.92% |
| Amarillo | TX | 3.33% |
| Charleston-North Charleston-Summerville | SC | 2.44% |
| Jacksonville | FL | 2.32% |
| Gulfport-Biloxi | MS | 2.26% |
| Santa Barbara-Santa Maria-Goleta | CA | -2.03% |
| Jackson | MS | -2.25% |
| Killeen-Temple-Fort Hood | TX | -2.37% |
| Gainesville | FL | -2.44% |
| Cape Coral-Fort Myers | FL | -3.09% |