Call Center Closures Spike in the U.S., but No One Factor the Cause
by King White, on Mar 24, 2014 12:10:00 PM
With the employment market headed in the right direction, it has been surprising to see a spike of call center closures across the United States in the last 90 days. These closures occurred in a variety of industry sectors including telecommunications, financial services,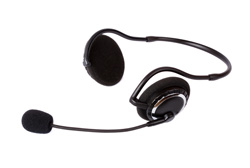 hospitality, healthcare and business process outsourcing. Site Selection Group investigated these recent call center site closures to determine if this is a short-term phenomenon or a long-term trend that should cause concern for the call center industry.

Where have these call center closed?

Site Selection Group identified 19 call center sites that were closed in the last 90 days. These closures involved more than 7,500 employees who have been recently displaced or will be soon. This was a significant change from previous months. The following table identifies each of the call center closures that were announced


| Company | # of Employees | Location |
| --- | --- | --- |
| Maximus | 1,600 | Boise, ID |
| Verizon Wireless | 1,075 | Irvine, CA |
| General Dynamics | 730 | Lynn Haven, FL |
| General Dynamics | 630 | Bogalusa, LA |
| Cox Communications | 500 | San Diego, CA |
| Teleperformance | 430 | Ann Arbor, MI |
| Convergys | 375 | Moore, OK |
| Citibank | 300 | Greensboro, NC |
| Center Partners | 300 | Idaho Falls, IA |
| Starwood Hotels | 300 | Lancaster, CA |
| Verizon Wireless | 275 | Folsom, CA |
| Cox Communications | 234 | Warwick, RI |
| Red Ventures | 200 | San Antonio, TX |
| Cox Communications | 144 | Pensacola, FL |
| StarTek | 125 | Jonesboro, AR |
| Cox Communications | 125 | New Orleans, LA |
| Cox Communications | 80 | Tulsa, OK |
| Cox Communications | 58 | Lafayette, IN |
| Cox Communications | 27 | Fort Walton Beach, FL |
Why did the call centers close?

The call center industry has always been plagued with extreme fluctuations in employment due to many factors. Site Selection Group identified the following five core reasons that often cause call centers to close:
Contract Terminations — With the rise of call center outsourcing, business process outsourcing (BPO) companies have set up operations in most cities across the United States. As the BPO industry has become more competitive and commoditized, the length of their contracts have gotten shorter. As a result, you see a lot of movement in the industry when a company terminates a vendor contract to switch to another outsourcer.

Consolidation Initiatives — Companies seeking to drive efficiencies across their portfolio of call center locations will often implement call center consolidation strategies. They will close their smaller or underperforming call center sites and shift the call volume to their larger, more strategic sites.

Relocation to More Strategic Locations — Companies will often close their call centers that are located in higher cost labor markets and relocate them to more strategic locations with lower labor cost. These companies will typically relocate to lower-cost cities across the world including tertiary U.S. labor markets, nearshore or offshore locations.

Core Business Issues — Back office operations are often the backbone of companies. They support products and often drive revenue through sales activities in their call centers. As a result, the call centers performing these activities will be impacted with the ups and downs of companies especially during recessionary times.

Outdated Facilities — Companies will typically start to review their facility needs as their lease expiration approaches. If their facility needs significant upgrades such as new HVAC equipment, back-up generators or furniture, companies may opt to close the site and relocate to a facility that reduces their capital expenditure exposure

Conclusions

Despite the recent call center closures, Site Selection Group is optimistic that the U.S. call center industry will continue to expand due to the recovering economy and companies' reshoring initiatives. There was not any single factor behind these recent call center closures. The good news is there are some vacated call center facilities and trained agents available for someone to rehire.