Why call centers are migrating back to larger metro areas
by King White, on Jul 22, 2014 10:49:00 AM
All types of call centers are migrating back to larger, onshore metro areas due to labor challenges in the smaller rural markets.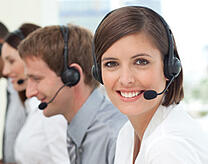 During the late '90's call centers began to migrate to smaller, tertiary metro areas as they combatted competitor saturation and wage inflation often found in the larger cities. Companies like Sykes, StarTek, ServiceZone, ClientLogic and West Teleservice were some the industry pioneers who expanded into these untapped, low-cost labor markets across the United States. Today, location trends are once again changing with a migration back to the larger metro areas as companies seek locations offering a deeper, more talented labor pool with diversified skill-sets.


Tertiary location challenges
Companies continue to be attracted to the smaller labor markets due to low labor costs, low employee attrition rates, aggressive economic incentives and the ability to become an employer of choice. These benefits typically prove correct for the short term until other call centers enter the market. New entrants into the market can cause wages to increase and the applicant pool to quickly dry up.


"We have many clients that located in these smaller labor markets who are re-hiring employees that were previously terminated to keep their call center at full capacity," stated Sam Pruitt, Principal and Co-Founder of Site Selection Group.


"Basically, the same challenges that pulled companies away from the big cities are happening in the smaller cities, but at a far quicker pace. Market longevity in the smaller labor markets will often be less than five years. With more advanced labor analytics, we are now able to forecast these challenges with more accuracy," explains Brett Bayduss, Principal and Co-Founder of Site Selection Group.


Strategies for larger metro areas
Entering larger labor markets creates a whole new list of challenges for companies who want to find a location where they can successfully compete and retain labor. It isn't as simple as finding the best real estate and signing a lease. It is critical to look at the long-term regional growth trends, commuter patterns, location of competitors, targeted occupation density, and availability of economic incentives, among other things. The great thing about larger markets is that urban sprawl has created a whole new slew of options that allow a company to become an employer of choice within pockets of a large city. These large cities will often be broken down into to five to six submarkets to enable companies to compare and contrast labor conditions utilizing advanced site selection tools and modeling. Once the optimal submarket within a larger metro area is identified, companies can typically expect far greater applicant flow, 10%-20% higher wages (as compared to tertiary labor markets) and more real estate options. Economic incentive conditions will also greatly change as the wage thresholds are often a lot higher to be eligible for incentives.


Examples of large-market expansions
Site Selection Group has identified fifteen recent project announcements that are good examples of companies that typically would have located in smaller metro areas that selected a larger metro area for their new call center site. The following table provides a summary of those projects:
| Company | # of Jobs | Metro Area | Population (2014) |
| --- | --- | --- | --- |
| Asurion | 800 | Las Vegas-Henderson-Paradise, NV | 2,034,918 |
| Red Ventures | 580 | Charlotte-Concord-Gastonia, NC | 2,337,694 |
| Frontier Communications | 550 | Provo-Orem, UT | 567,754 |
| VXI Global Solutions | 500 | Tucson, AZ | 999,461 |
| Teleperformance | 500 | Richmond, VA | 1,247,586 |
| 24-7 Intouch | 470 | Denver-Aurora-Lakewood, CO | 2,709,688 |
| S&P Data | 420 | Detroit-Warren-Dearborn, MI | 4,291,337 |
| Faneuil | 400 | Virginia Beach-Norfolk-Newport News, VA | 1,722,167 |
| ContactUS | 350 | Columbus, OH | 1,971,051 |
| Account Control Technology | 300 | Dallas-Fort Worth-Arlington, TX | 6,887,537 |
| Firstsource | 300 | Louisville/Jefferson County, KY/IN | 1,260,755 |
| Nexxlinx | 250 | Atlanta-Sandy Springs-Roswell, GA | 5,574,225 |
| Teletech | 250 | Little Rock-North Little Rock-Conway, AR | 728,263 |
| Etech | 200 | Miami-Fort Lauderdale-West Palm Beach, FL | 5,860,668 |
| Portfolio Recovery Associates | 200 | Dallas-Fort Worth-Arlington, TX | 6,887,537 |
Conclusions
There are many outside factors that influence companies to change their location strategies. During economic boom times, they are less concerned about cost and more concerned about quality, which will often influence them to locate to larger markets. Economic downturns bring the opposite effect — migration to tertiary domestic locations, nearshore or offshore geographies. Overall, the best strategy is to locate call centers in diverse geographic types to enable the movement of call volume to meet the demands of the ever-changing corporate strategy.