6 Call Center Location Strategies to Consider as the U.S. Political and Economic Climate Rapidly Changes
by King White, on Feb 20, 2017 11:30:56 AM
Political and economic changes in the U.S. are coming, and they are coming fast. Most companies are not prepared for these changes and will be faced with hard decisions about their existing call center locations as well as any future plans for expansion or relocation. To help address the rapidly changing business climate and its impact on call
center site selection, I wanted to share the latest best practices to consider before making any location decisions for your call center operations.

1. Avoid cities and states with recent or planned minimum wage hikes
Who would have ever thought that Arizona, one of the most call center friendly states in the U.S., would implement labor laws that will increase the minimum wage to $12 per hour? With Phoenix as one of the most saturated call center labor markets with over 100,000 call center workers, the wage hike could cause a major shake-up in the labor market as lower paying call centers may have to exit the market. We anticipate similar challenges in other states that are increasing their minimum wages. My recent blog on the Top 25 States with the Highest Minimum Wage Increase by 2018 provides details on some of these states. In addition, the following map provides an update on the states that approved increases in their minimum wage:

2. Avoid metro areas with extremely low unemployment
The national unemployment rate dipped to 4.7% in 2016 which is basically the lowest it has been in over a decade. This low rate is considered full employment. Many economists expect the unemployment rate to go down to 4.5% in 2017 where it should stabilize subject to any seasonal variations. At these lower unemployment rates, you are typically going to see higher employee attrition and wage inflation as employers fight for workers. As a result, you may want to consider eliminating metro areas where the unemployment is less than 4%. To learn more about which metro areas have reached full employment, you can read my blog on the 142 Metro Areas Reach Full Employment and the Potential Impact on Site Selection Decisions.


3. Target larger labor markets
One safe way to buffer yourself against the tightening labor conditions is to locate in larger metro areas. The days of opening call centers in smaller rural towns is a thing of the past. Many of those call centers found themselves working through the labor market in less than five years. The current trend is to focus on labor markets with 100,000 and greater population. We have even seen many clients increase that to 250,000 for call centers that are larger or seeking a high skillset of employee. These larger labor markets provide a deeper pool of talent to maintain a healthy applicant-to-hire ratio to keep seats full if you incur high attrition, need to ramp up quickly, or need these higher skillsets.

4. Avoid states with existing or planned marijuana legalization
The wave of new marijuana legislation can mean trouble for employers who are required to do mandatory drug testing. Most call centers fall into that category as they are required to by the national hiring practices of most larger companies. We are hearing rumblings of many call centers struggling to keep good employees in key states like Colorado where a lot of call centers are clustered. So be sure to understand current and pending legislation, especially for states seeking fully legalized marijuana.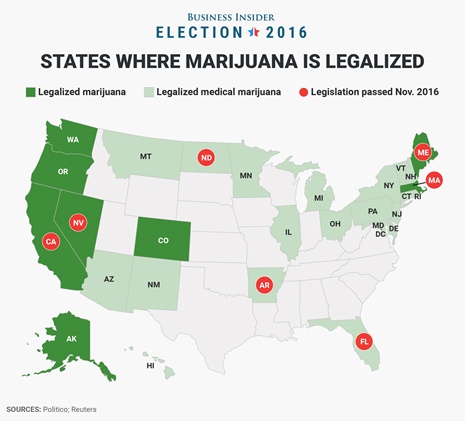 5. Raise the maximum threshold on the call center saturation rate
If current reshoring initiatives are further propelled by the Trump administration, we could see a significant amount of growth ahead for the U.S. call center industry. These jobs are going to land in many of the targeted markets outlined herein which means these labor markets will get saturated very quickly. In my blog on How the 50 Most Saturated Call Center Labor Markets May Influence Your Next Site Selection Decision, I explain what call center saturation is as well as what labor markets are the most saturated. The industry standard cut-off point has typically been 3%; however, companies are going to need to raise that threshold to 4% to avoid eliminating labor markets in the site selection process that might still be capable of accommodating more call center jobs.

6. Anticipate the need to spend more capital to build out a site
One thing is for sure, there is a shortage of quality call center real estate left on the market right now. In my recent blog, Vacated Call Center Facilities Available in the US Could Accommodate Over 300,000 Call Center Workstations, we analyzed the availability of call center facilities in the U.S. The reality is that the good options have all been picked over and the remaining call center buildings in good locations are not going to provide enough capacity to handle future growth. We are advising our clients now to be ready to convert traditional office, retail and industrial space to get into the best labor markets. This is going to require companies to spend a lot more capital to build out the facilities. The cost to build out a call center is explained in depth here: Cost Comparison of Setting Up a New Call Center Facility. Bottom-line, be prepared to spend more capital and have it allocated in your budget before embarking on a site selection exercise.
Conclusions
Companies are going to be faced with some hard decisions in the next couple of years if they want to locate their call center operations in locations with ample labor availability, a healthy amount of competition, reasonable labor cost and quality call center facilities. It is going to take more time, more money and a deeper level of labor analytics to achieve these objectives.