5 Ways Brexit May Impact Global Site Selection Decisions
by King White, on Jul 22, 2016 3:05:21 PM
The impact of Brexit on global site selection decisions is yet to be known. One thing is for sure, companies will rethink their location strategies for manufacturing plants, distribution centers, call centers, shared service centers, software development, data centers and other location sensitive corporate operations. Companies need to make sure they are prepared for the implications of the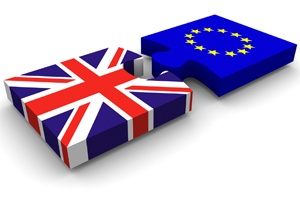 U.K.'s withdrawal from the EU as well as anticipate future countries that may pull out of the EU. To assess the potential impact on site selection decisions, Site Selection Group has identified five ways Brexit may influence site selection decisions of companies across the world.

1. Volatile markets may slow US growth and trigger recession
Global financial markets were crushed on the announcement of Brexit. Companies with exposure to Europe took the biggest hit. The overall instability in market conditions could be one of the triggers that ends one of the longest bull markets in the U.S. stock market. If the U.S. goes into a recession, even if mild, U.S. growth may slow and cause a pause in capital intensive or consumer driven projects. As a result, companies active in the site selection process may delay or cancel all types of projects such as manufacturing plants, distribution centers, software development and call centers.
2. US manufacturing may decrease due to slowing exports
As U.S. manufacturing has slowly recovered, Brexit could cause a decrease in production in manufacturing growth due to a slowdown in U.S. exports. The U.S. dollar has risen by almost 4% since the Brexit announcement, which increases the cost of exports to foreign countries. A strong dollar makes a company's products more expensive and less attractive to buyers outside the U.S. According to Capital Economics, the U.K. accounts for only 4% of U.S. exports and 0.5% of U.S. GDP. This may not have a huge impact, but there is no doubt it could slow growth of manufacturing. The impact could grow if other European countries follow the U.K.'s exodus from the EU.

3. Decrease in foreign investment in the US
The instability of European market conditions may tighten the budgets of European companies planning expansion in the U.S. Foreign direct investment in the United States has been a huge driver in the growth across many industry sectors in the U.S. If the U.S. enters recession, the dollar continues to appreciate, and funding for new capital investment dries up, foreign companies may cancel capital and employee intensive operations ranging from manufacturing plants to call centers.

4. Economic incentives could attract new investment in the UK
Brexit will result in an entirely new tax structure in the U.K. and create a huge opportunity for the government to create new economic incentive programs to make the U.K. more competitive for new projects. The U.K. might incur its own reshoring initiative and bring jobs back in-country from nearshore and offshore regions such as Eastern Europe, India, Asia and Africa. The government could structure these economic incentives to attract professional services projects such as call centers, shared service centers, software development and headquarters as well as industrial projects such as manufacturing plants, research and development, and distribution centers.

5. More favorable business climate may increase overall site selection activity
With a more favorable tax climate, deflated currency, quality workforce and newly created economic incentives, the U.K. could uniquely position itself as a viable destination for a variety of operations that once overlooked the region for expansion. Activity from both industrial and professional services operations may increase as a result. The government will need to be prepared with a strong economic development platform to effectively manage the increase in project inquiries in the region if they want to effectively compete and win these projects.

Conclusions
It will be years, if not decades, before the implications of the U.K.'s decision to succeed from the EU will be known. Brexit will create many challenges for the U.K. and other countries around the world. The hope is that the U.K. emerges as revitalized, competitive and pro-business to companies trying to navigate the complicated site selection process.