Watch for These 5 Labor Market Trends from Walmart's Wage Increase
by King White, on Mar 17, 2015 8:24:00 AM
Last month, Walmart announced a wage increase for 500,000 of its 1.3 million employees.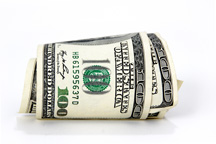 The largest employer in the U.S. said it will raise its minimum base wage to $9 per hour starting in April and will boost the minimum hourly pay of all its current employees to no less than $10 per hour in February 2016. Walmart's wage increase is expected to have a ripple effect across certain geographies and lower-end employees working in the retail, hospitality, call center, manufacturing and distribution sectors.

Site Selection Group has identified the following five labor market trends that may result from the Walmart ripple effect:
Industries that compete directly with Walmart for employees will be at the greatest risk of wage inflation. The retail, hospitality and restaurant industries will be hit the hardest as a result.





States with minimum wage rates of less than $9 per hour will be at greater risk of higher wage inflation since Walmart will be paying wages 10-20% higher than the general market. States with minimum wage rates greater than $9 per hour should not feel much of an impact because their base wages are already competitive with Walmart.





Smaller metro areas with a population of less than 250,000 will be at greater risk of higher wage inflation due to smaller geographies typically having overall lower wage costs and the fact that Walmart is often the largest employer in these communities. Larger metro areas will not be impacted as much since Walmart's wages will be more closely aligned with market wages.





The call center industry, especially lower-end call centers such as business process outsourcers, are going to feel the tightening of the labor markets. Low-end call centers typically pay between $9-$10 per hour so they will need to be prepared to increase wages to more than $10 per hour to stay competitive.





Unskilled manufacturing and distribution center employers are going to feel the impact as well. Many of these operations are often located in smaller metro areas where they are paying $9 per hour for workers.
The bottom line is that the overall labor market is tightening up. Since the worst months of the Great Recession in late 2009, the unemployment rate has fallen more than 4 percentage points. Walmart is simply being proactive to gain a competitive edge for labor as wage increases are inevitable in an improving economy. As a result, it is critical to understand how your company will prepare for wage increases in 2015.